I am super excited football season is back. We are HUGE Patriots fans and I wouldn't want it any other way. This year, at work, we decided to do a Fantasy Football Pick'em league and so far it hasn't been going so well for me. Although, it has given me a reason to pay attention to the games I would never normally watch. The more games I watch the more food I have to eat, right? So I have been trying to come up with  new tailgate/football party recipes. For this week I am going to start off with the Buffalo Chicken Chili.
I have tried making Buffalo Chicken Chili a few times now and I think I have finally gotten it right this time. I have read a bunch of recipes and different ways to make this. I personally always shy away from using the slow cooker. Some people swear by slow cooker recipes but am rarely successful on it. Don't get me wrong, I have ate some delicious recipes made in slow cookers by other people, but I just can't get into it! So that is why my boyfriend got me the biggest dutch oven known to man. Literally, it is huge. If you don't have a cast-iron dutch oven, I highly highly suggest you get one eventually because this will turn your world upside down. I hope you guys love this recipe as much as my family did!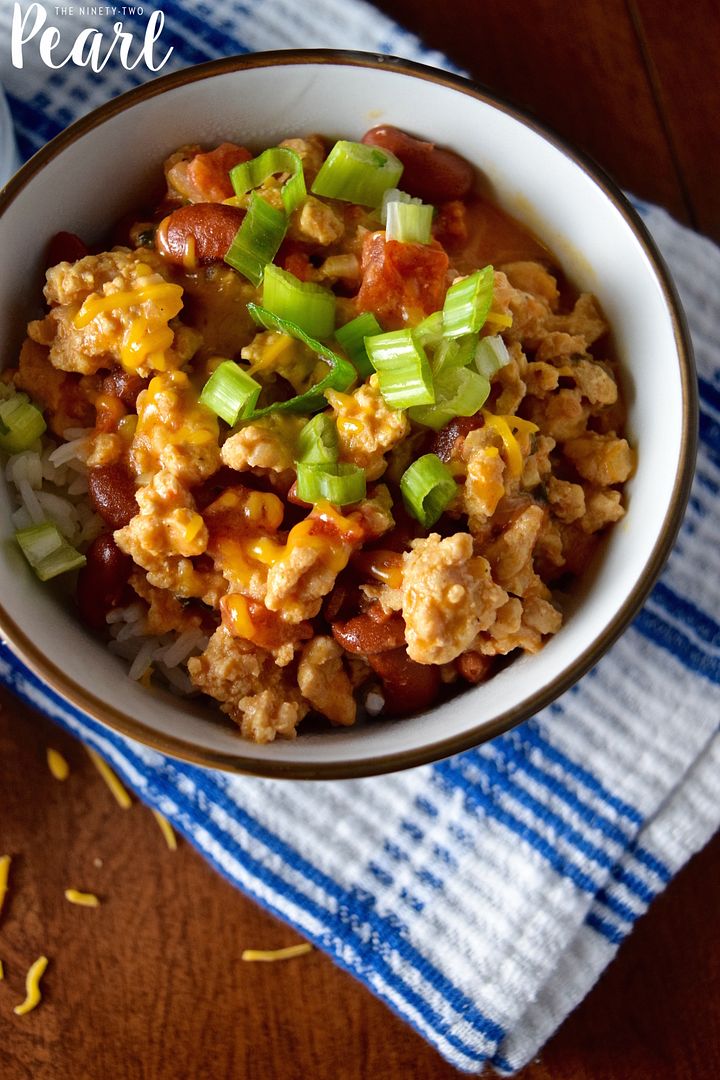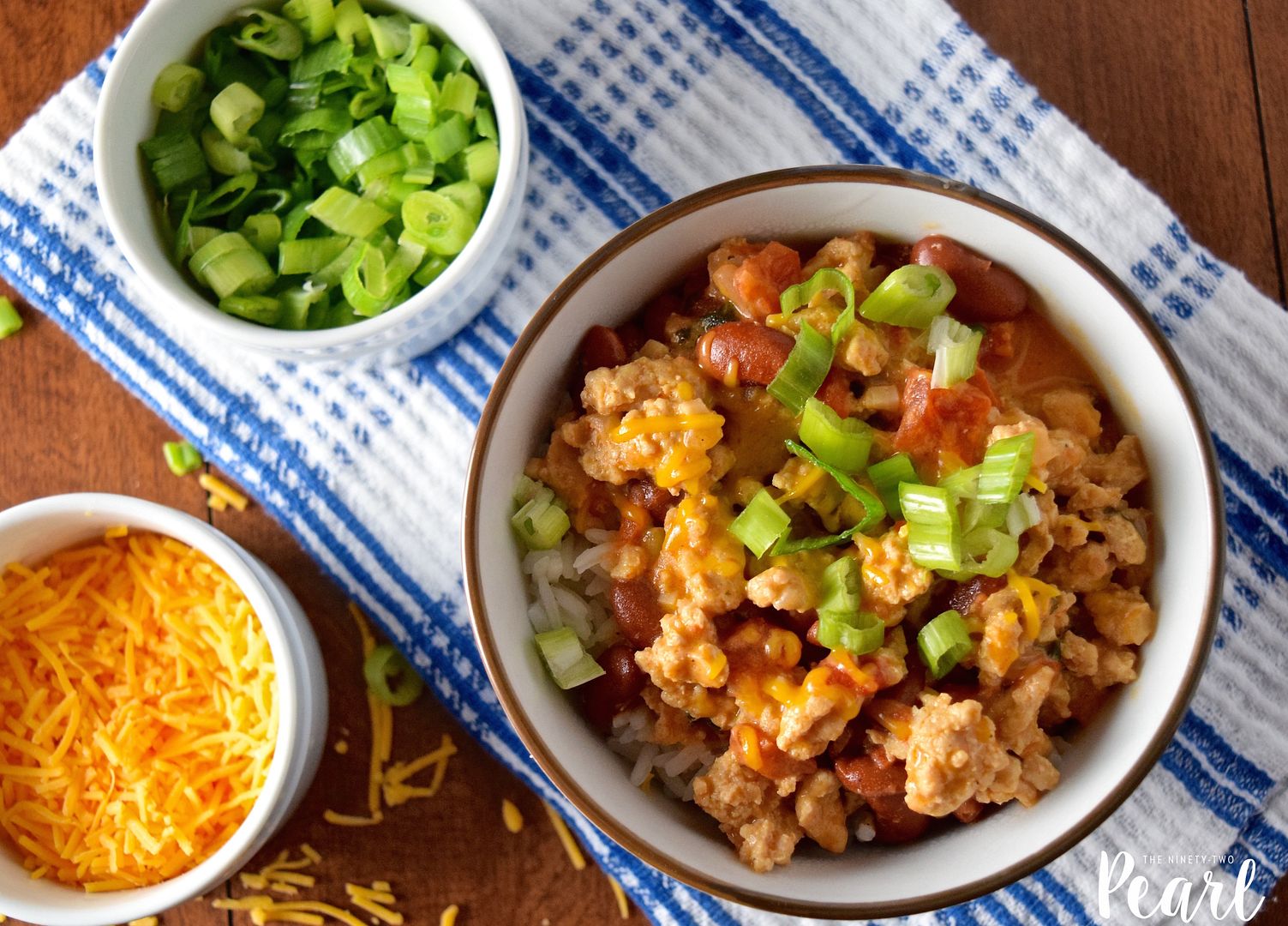 Heat up some olive oil in the pot. Sauté the garlic and onions until just tender. (I used some chopped green onions as a topping for my chili. I didn't want to throw away the whites of the green onions so I added a bit of it here too!)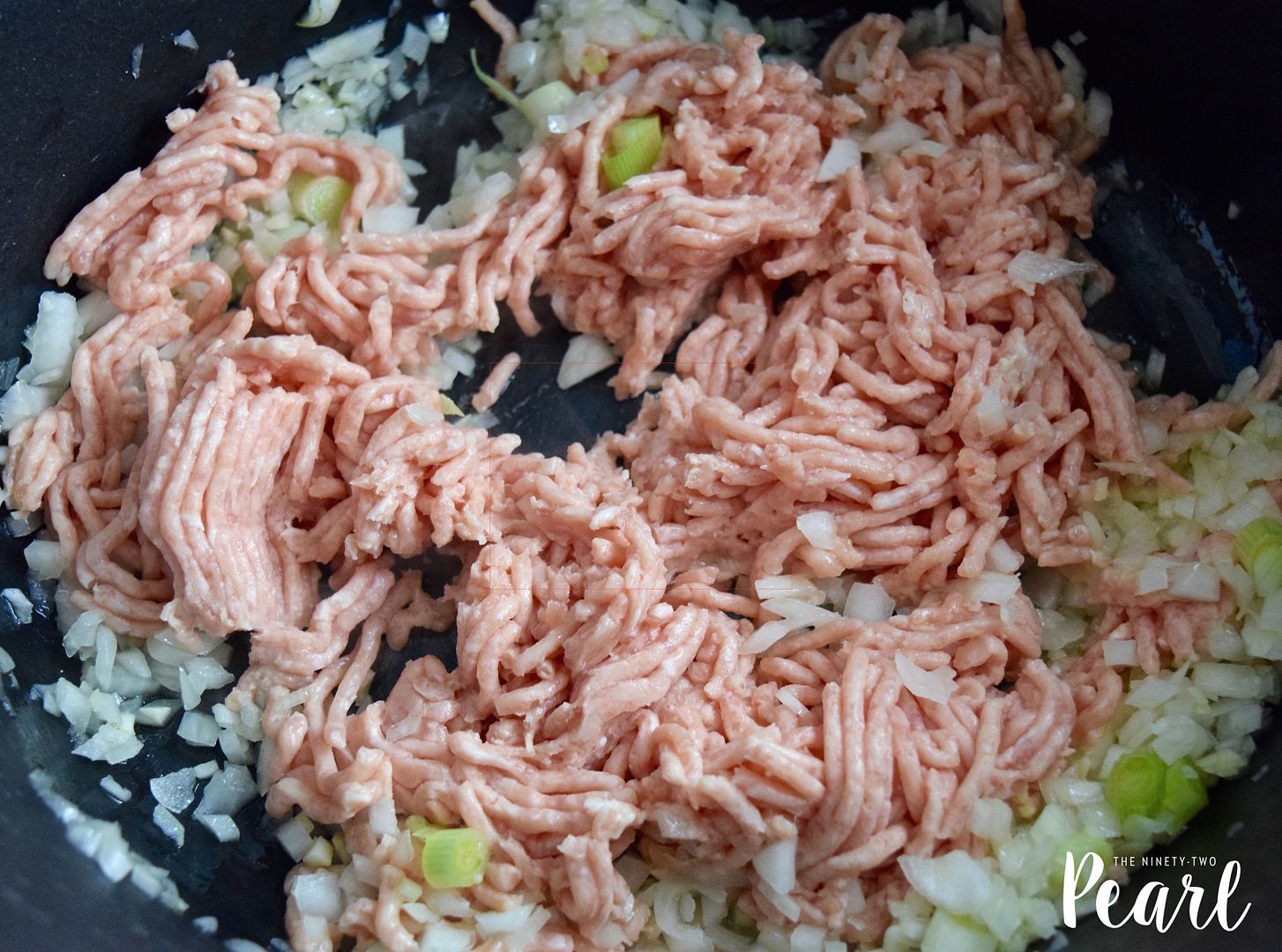 Add the chicken and completely cook through.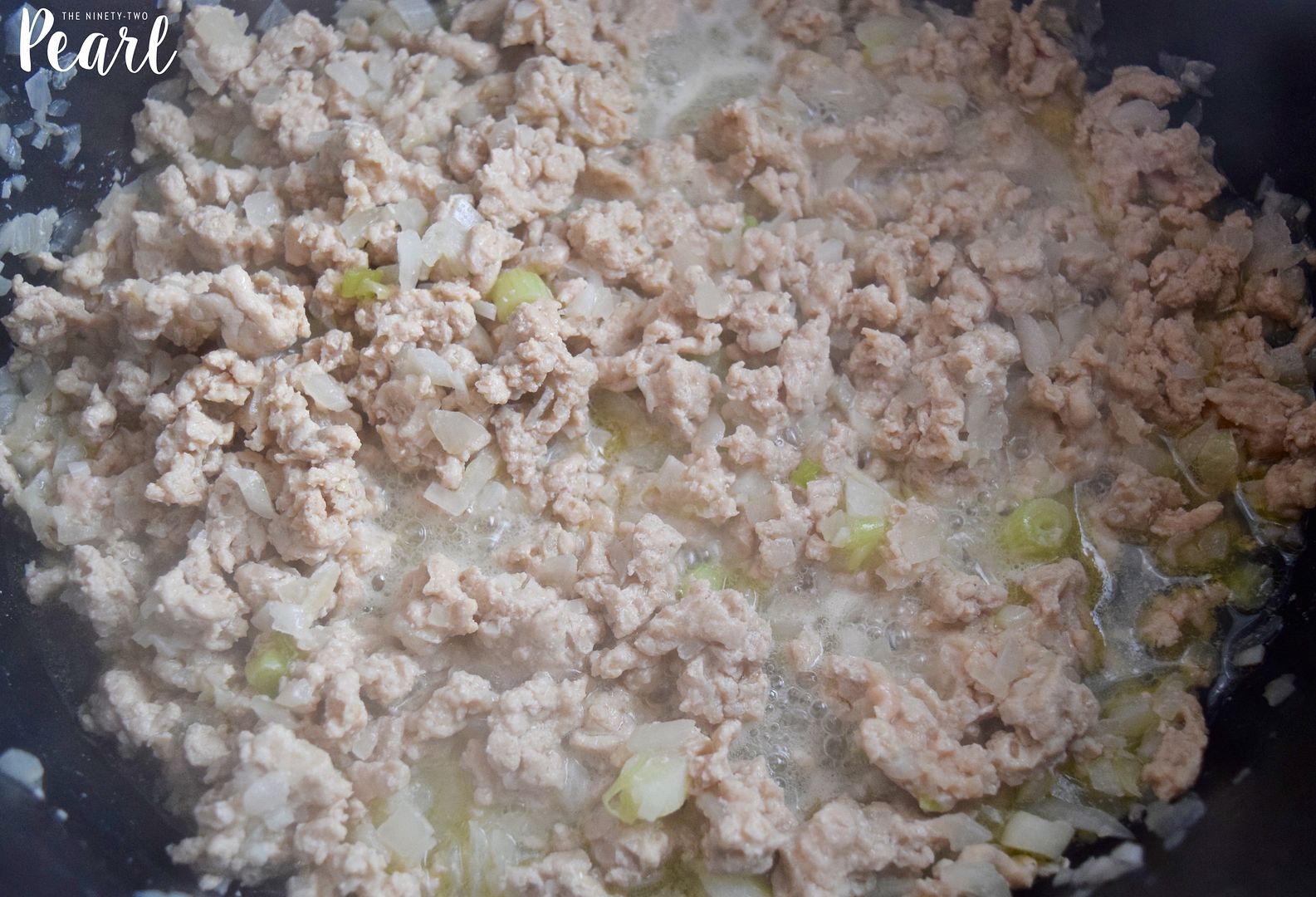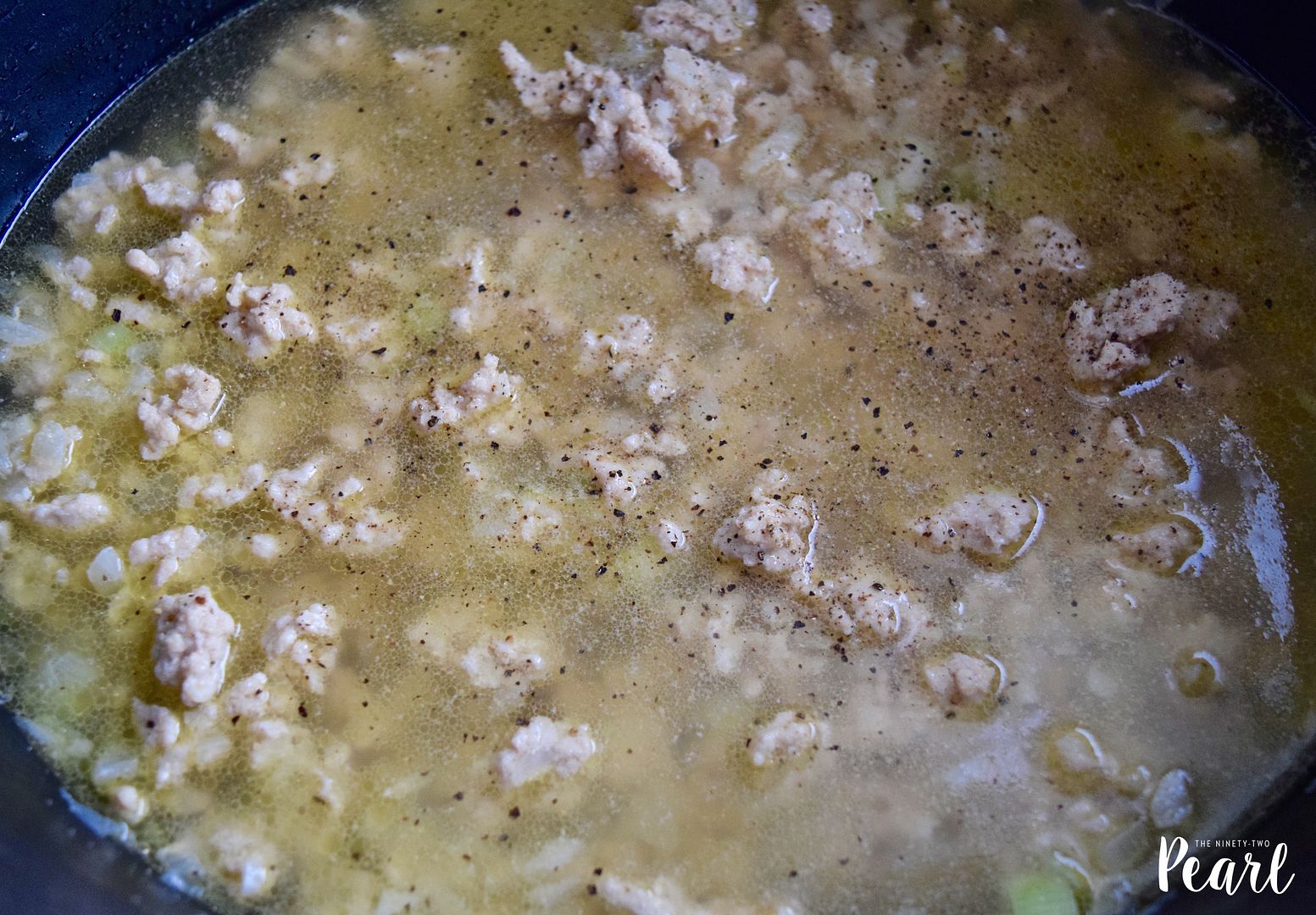 Add the chicken broth and allow to boil for about 5 minutes. Add the paprika, garlic salt and onion powder.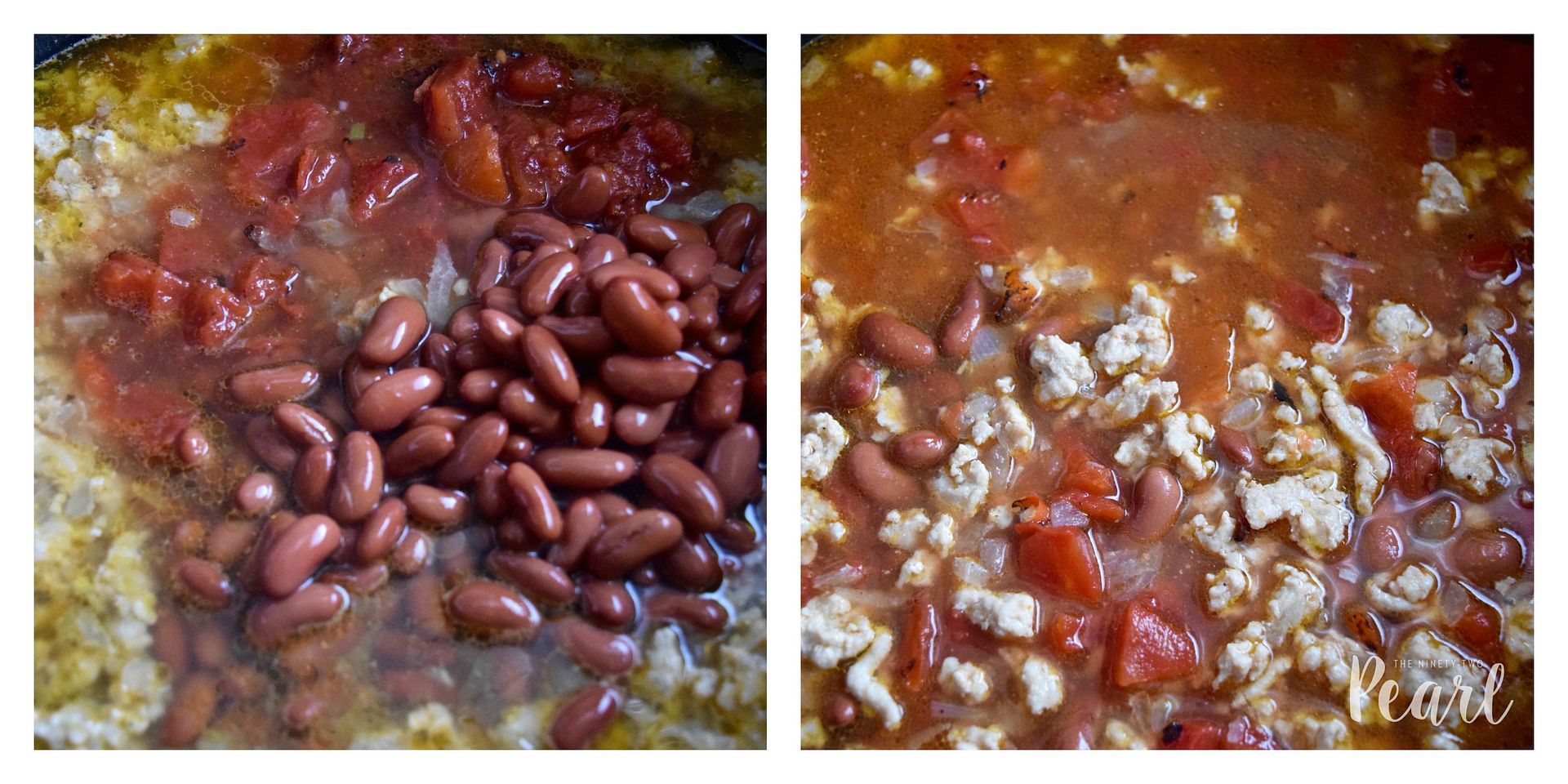 Add the tomatoes and kidney beans. Allow this to boil for about 20 minutes over medium-low heat.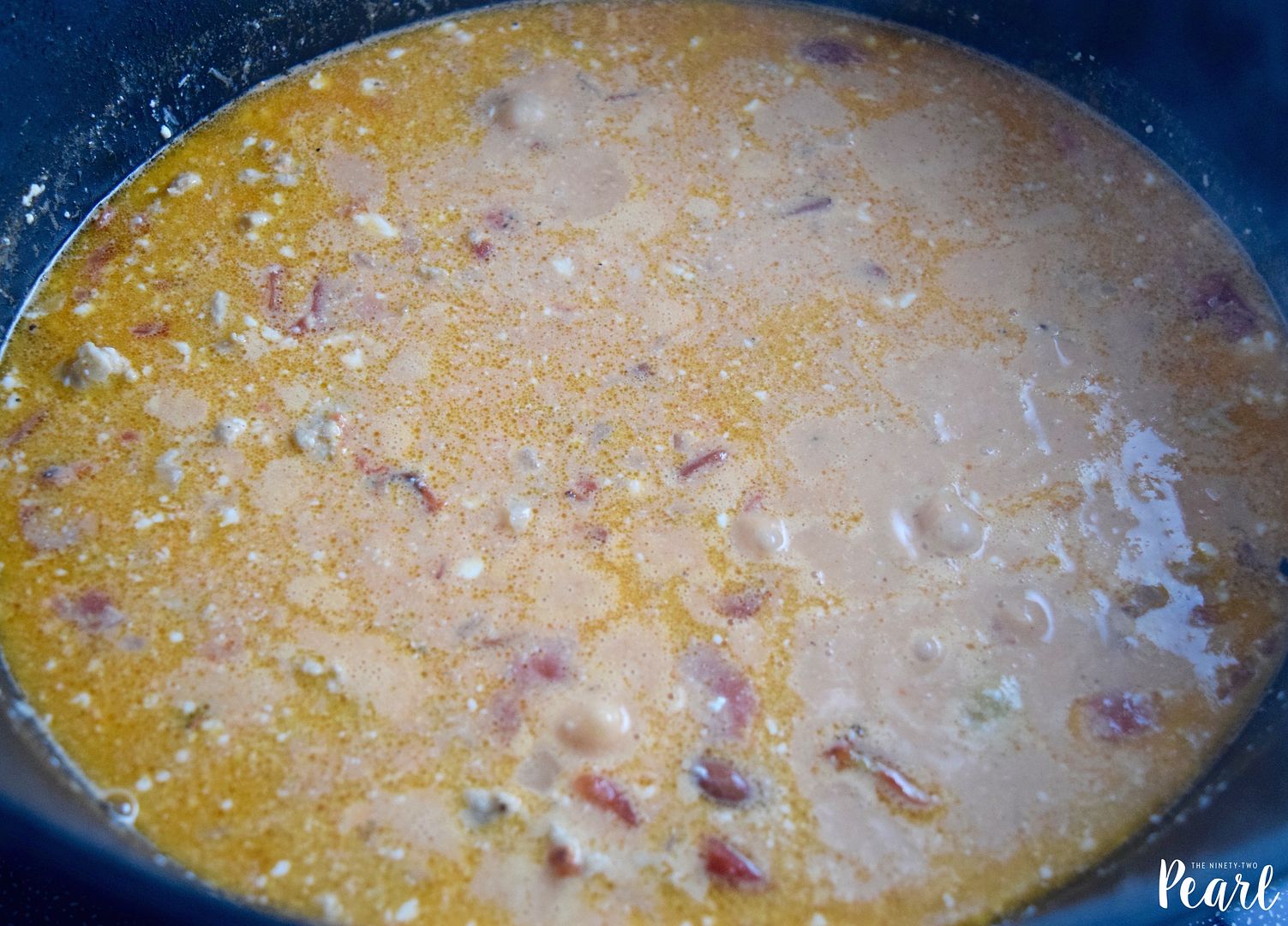 Bring the chili back up to medium heat. Add the cream cheese, ranch dressing, buffalo wing sauce and cheddar cheese. Allow it to boil until everything is incorporated and melted. Taste your chili here. You may want to add some more buffalo wing sauce if you like your chili with a kick!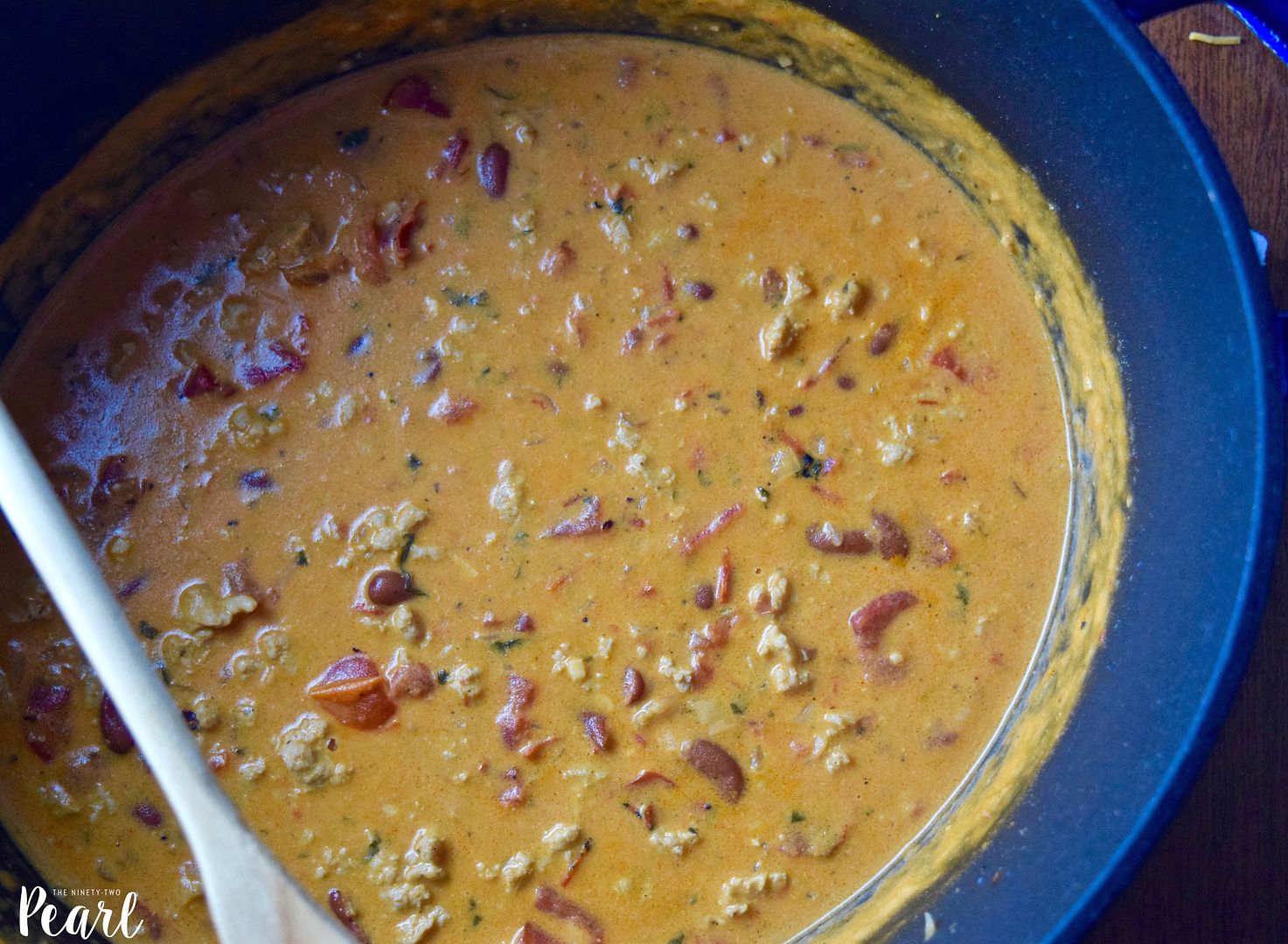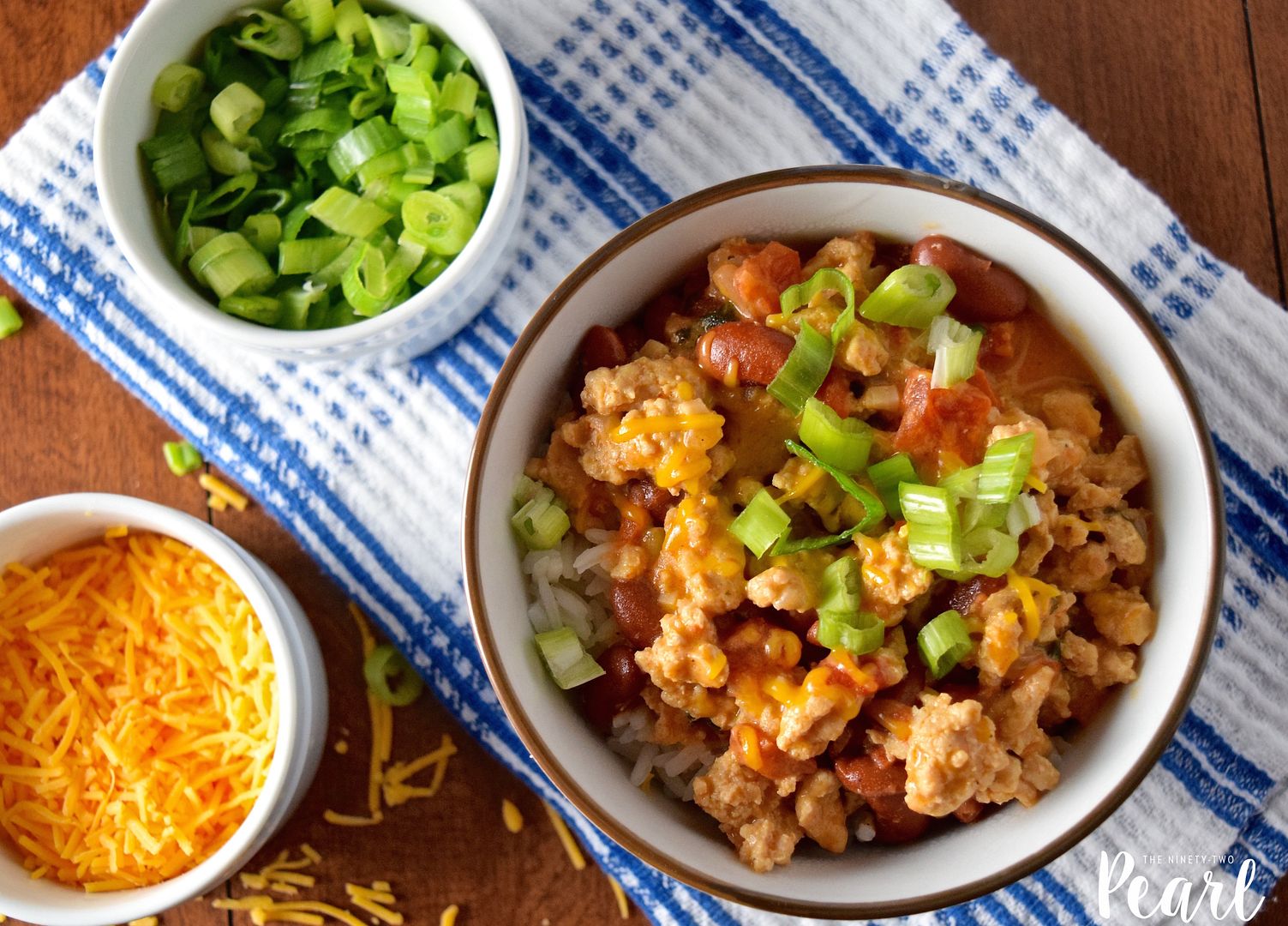 Serve over rice or pasta. Top it with some green onion, cheddar cheese or bleu cheese. Enjoy :)!!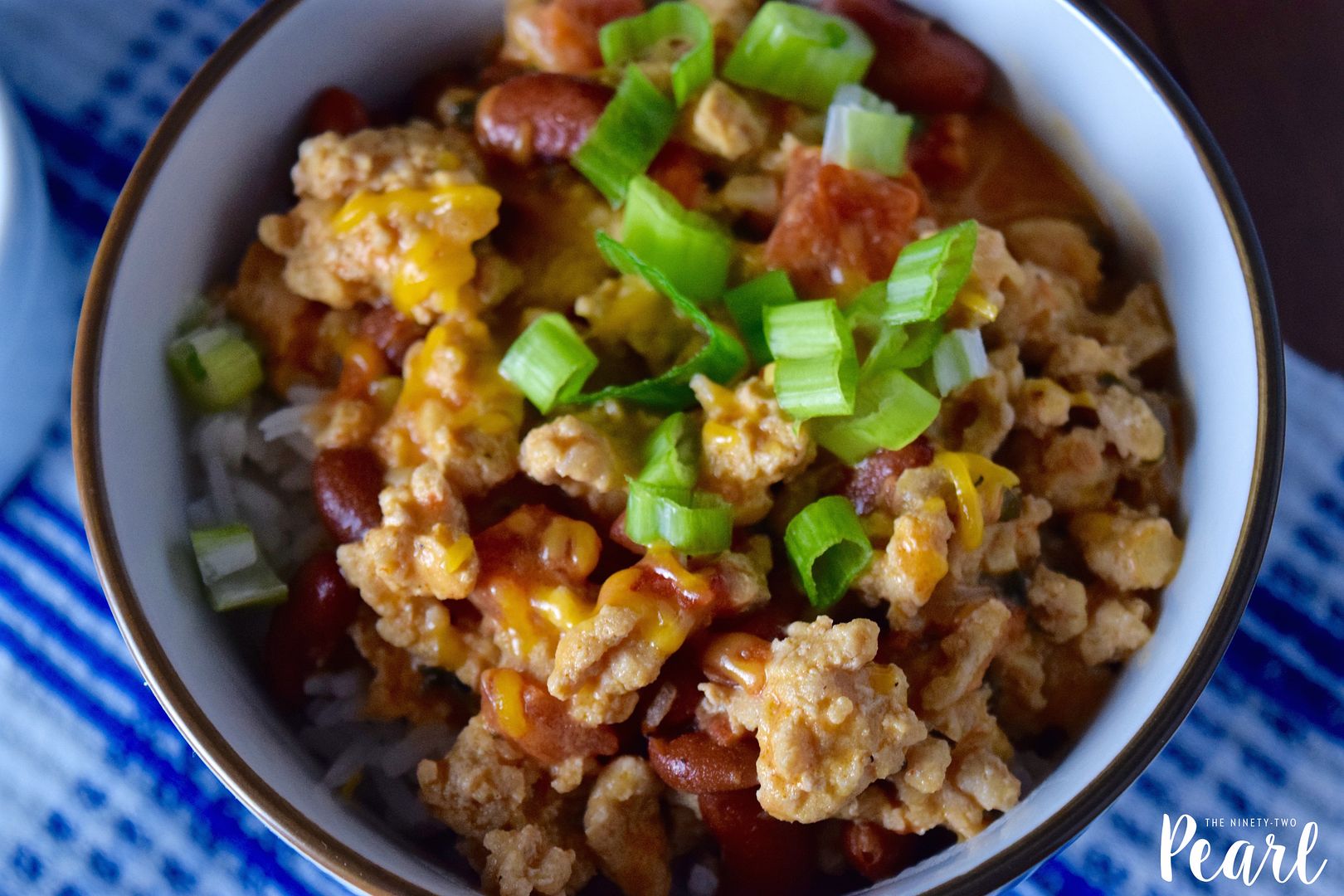 ---
Ingredients
1 pd of ground chicken
2 tbsp of olive oil
2 cloves of garlic, minced
1 medium white onion, chopped
3 cups of chicken broth
1 15.5 oz. can of red kidney beans
1 14.5 oz. can of diced fire roasted tomatoes
1/2 cup of Frank's buffalo wing sauce
1/2 cup of ranch dressing
4 oz. of cream cheese, softened
1/4-1/2 cup of cheddar cheese
2 tbsp. of cilantro, finely chopped
1/2 tsp. of smoked paprika
1/2 tsp. of garlic salt
1/2 tsp. onion powder
salt and pepper
Instructions
In a large dutch oven or cast iron pot, heat olive oil over medium heat. Add the garlic and onion to the oil. Saute for about 2-3 minutes. Add the ground chicken and cook until completely cooked through.
Add chicken broth and bring to a boil for about 5 minutes. Add the paprika, garlic salt and onion powder.
Add the roasted tomatoes and kidney beans. Bring heat to medium-low. Bring to a simmer. Cover and allow to simmer for about 20 minutes.
Incorporate the cream cheese and allow to simmer for about 7 minutes.
Add the buffalo wing sauce, ranch and cheddar cheese. Mix until all cheese is melted and incorporated. Add chopped cilantro. Season with salt and pepper.
Serve warm. Serve over pasta or rice.
http://theninetytwopearl.com/buffalo-chicken-chili/
---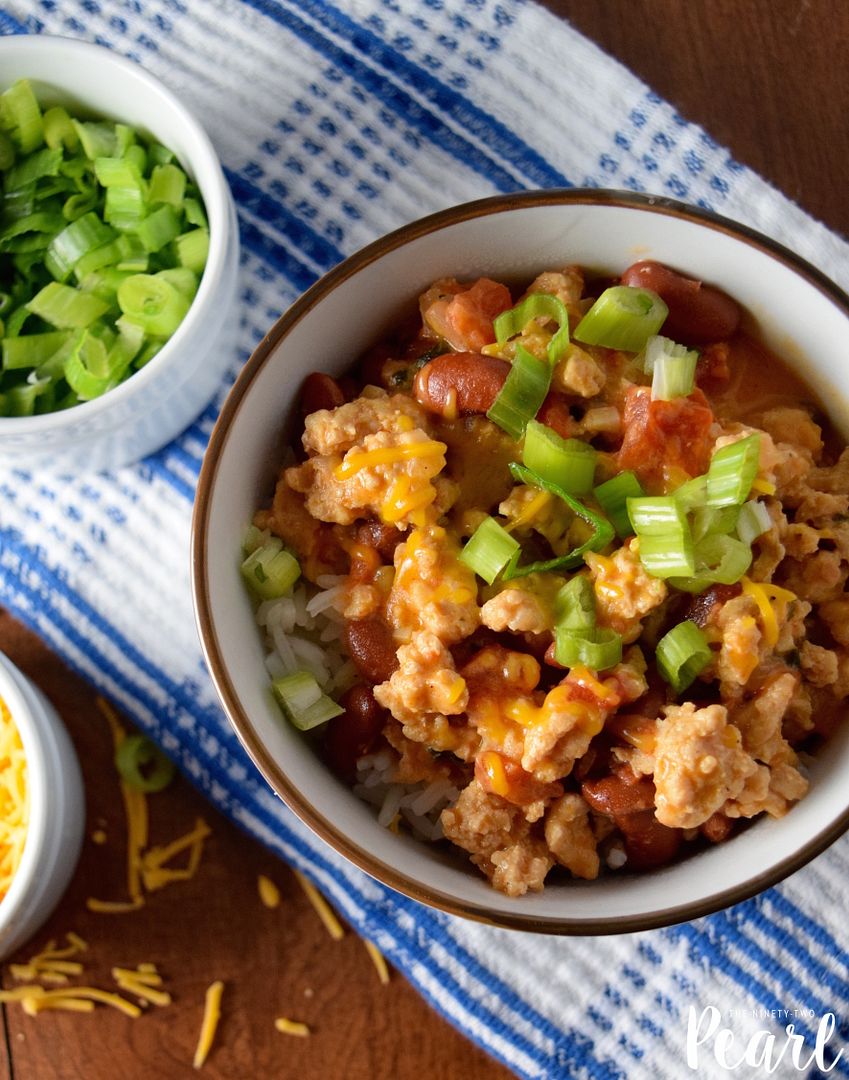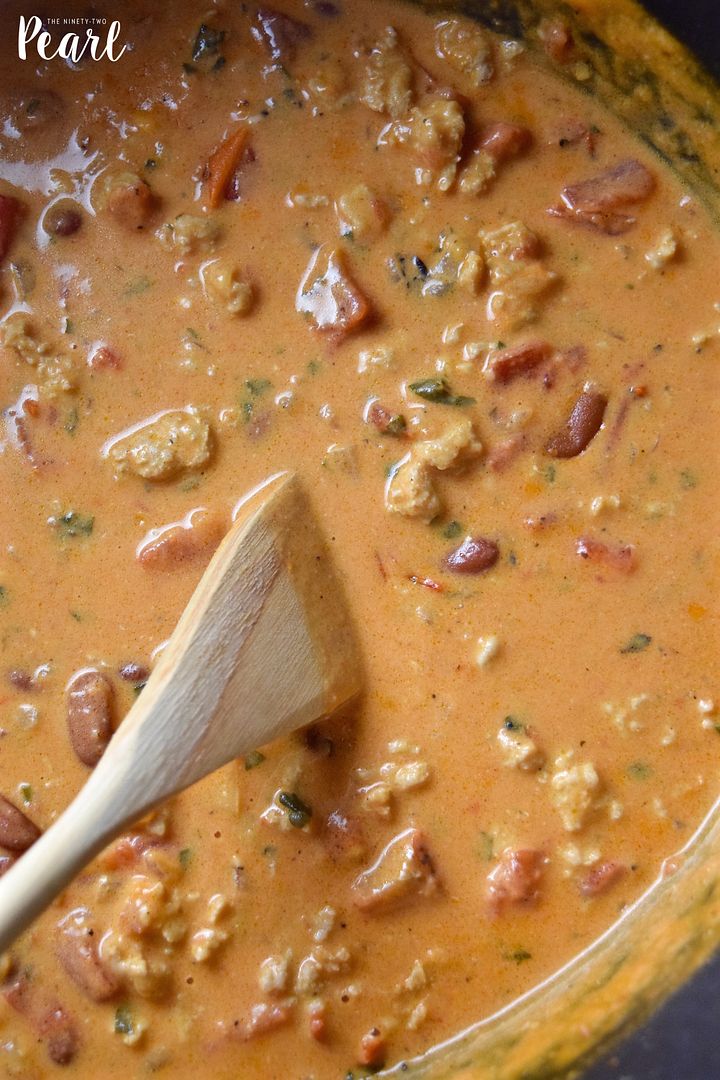 http://i736.photobucket.com/albums/xx1/abcamara/Buffalo%20Chicken%20Chilli/DSC_0692_zps5bb5m7de.jpg