I feel as if the holidays are all about family and FOOD. I am a HUGE fan of appetizers, making them, eating them. In fact, every time I go out to dinner with my boyfriend I insist on getting an appetizer. I end up eating so much of the appetizer that I can barely eat my entree, EVERY TIME. They are made to be eaten quickly and easily and I think that is why I have no self control with them.
So for this holiday season I decided to try to combine one of my favorite dips with some carbs! Who doesn't love carbs and buffalo chicken dip? I surely do. This dip is pretty dangerous. I'll admit, I ate this as I scooped it onto the puff pastry one or two (or ten) times. It is so easy to  make to I am sure you are going to love it.
---
The best way to shred your chicken is with your KitchenAid mixer. I previously baked my chicken at 350° for about 15-20 min, seasoned with salt, pepper, and olive oil. I used chicken cutlets instead of whole breasts so it did not take very long for me to bake them.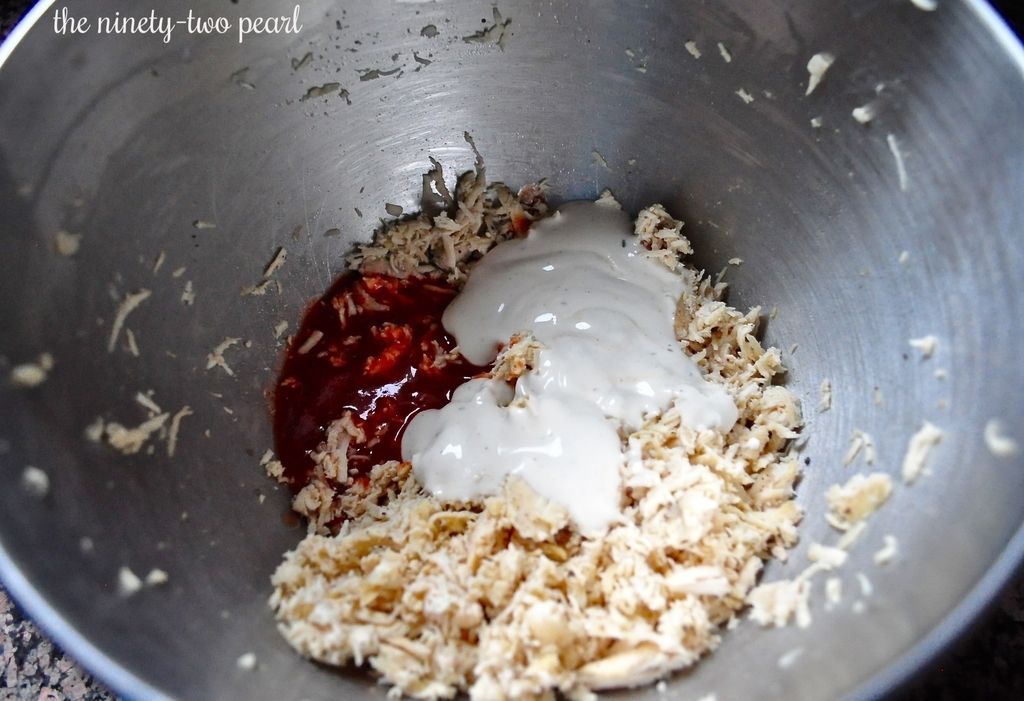 Add your Ranch and Frank's Red Hot Sauce. Mix it up evenly!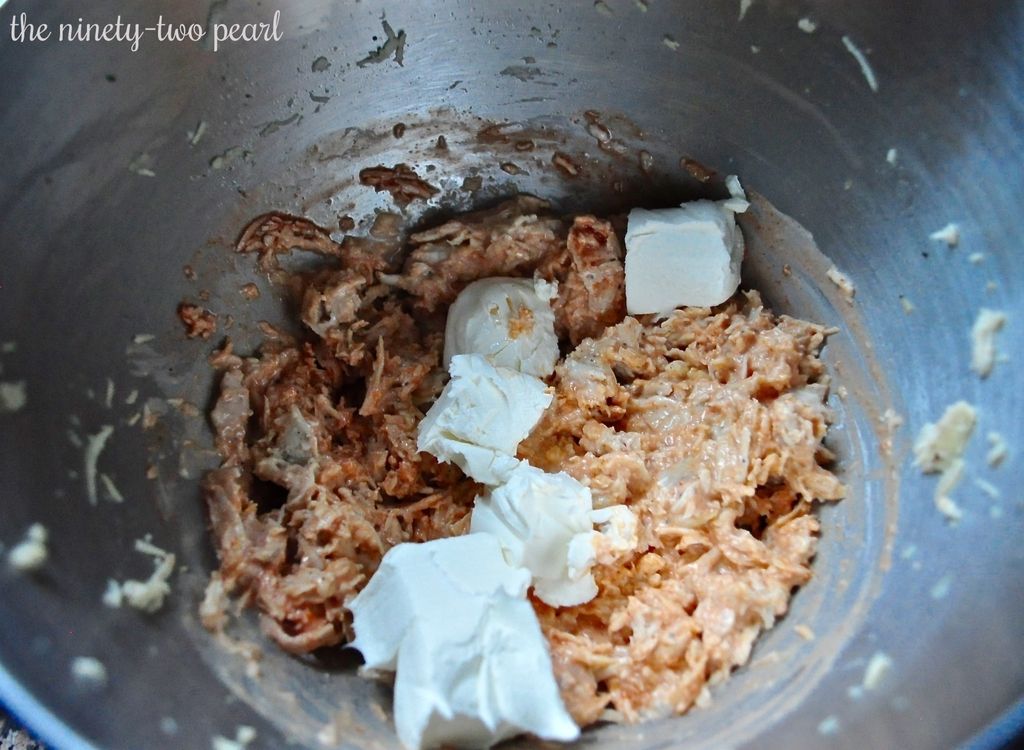 Mix cream cheese into mixture.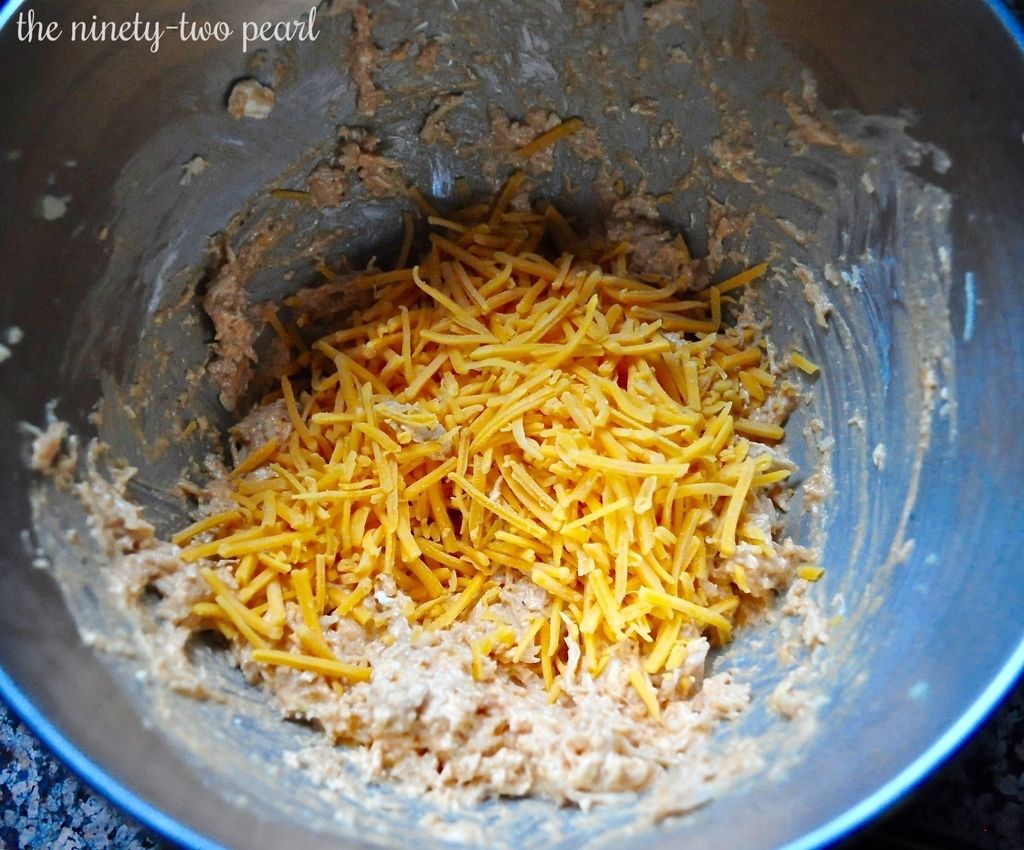 Add cheddar cheese to the mix.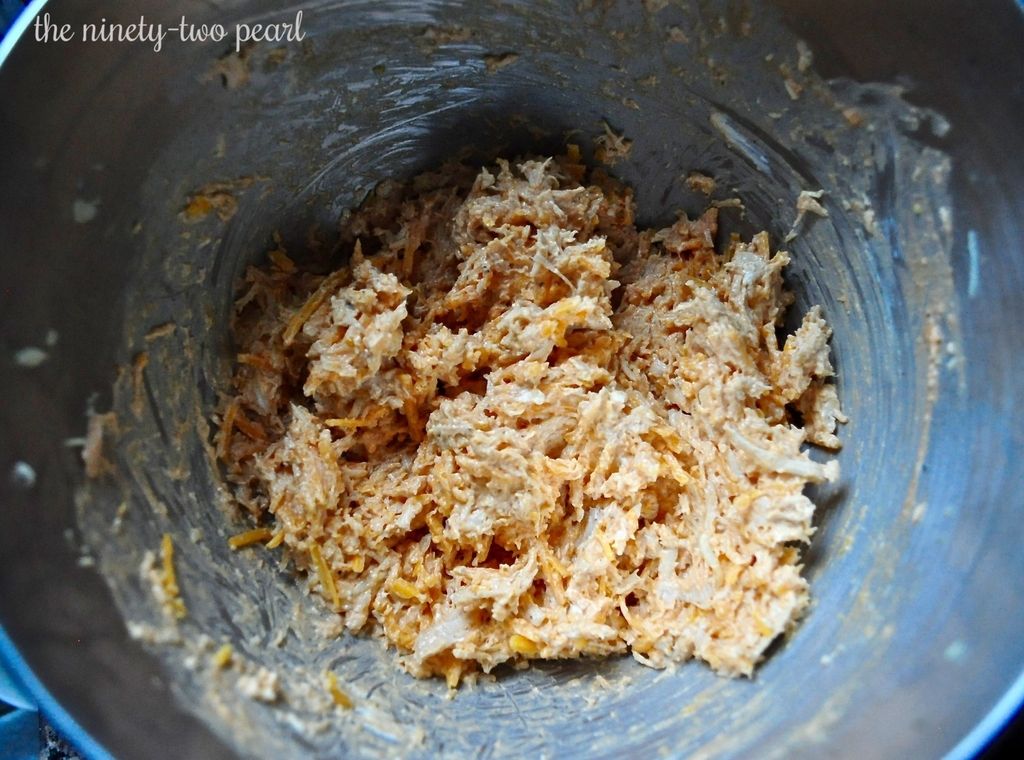 This is the part you need to resist from eating it all!!! I swear I may have eaten a quarter of this.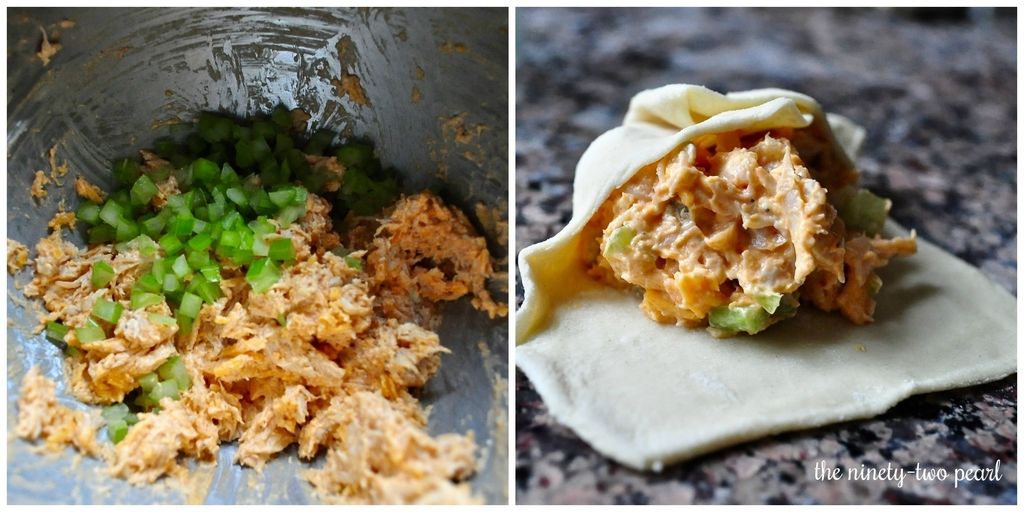 I added chopped up celery to less then half of the buffalo chicken filling. I wanted to test it out and it ended being a great addition. You definitely don't need the celery but it does add a little bit of a crunch!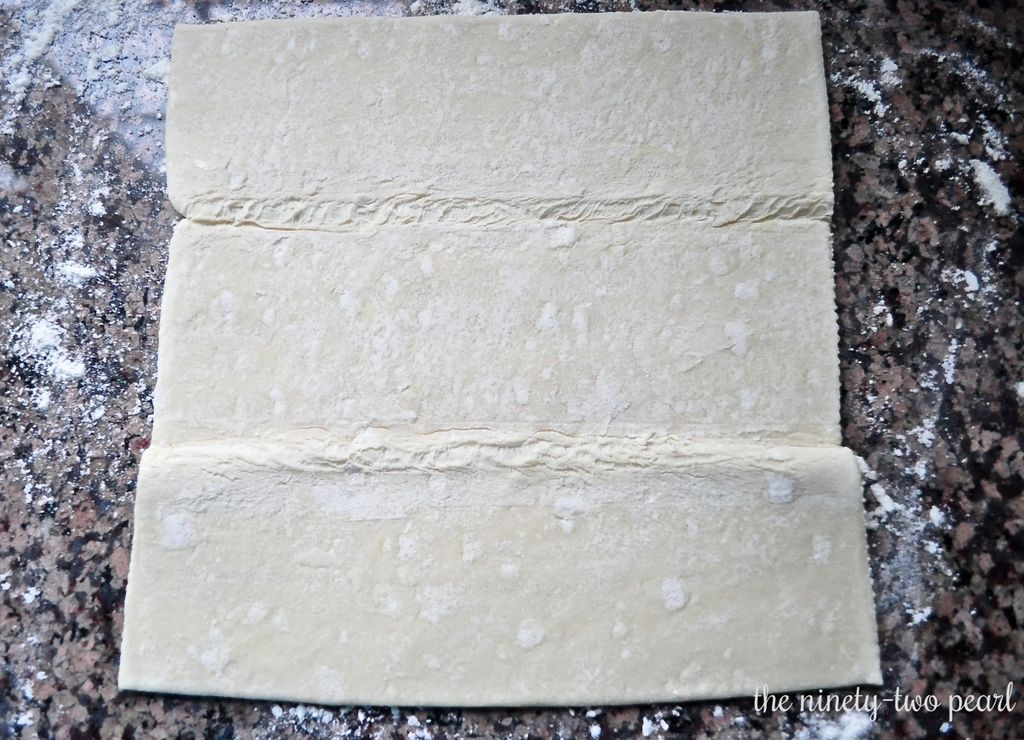 Chop your pastry sheet in 12 pieces. Roll each piece thinly, until it is about 3 mm. (We work with mm at work so I am way better with the metric system!)

Spoon about a tablespoon of the filling in the middle of the puff pastry. Fold the ends of the pastry inward to enclose the filling. Make sure to now overlap to much of the dough together because this can cause some undercooking!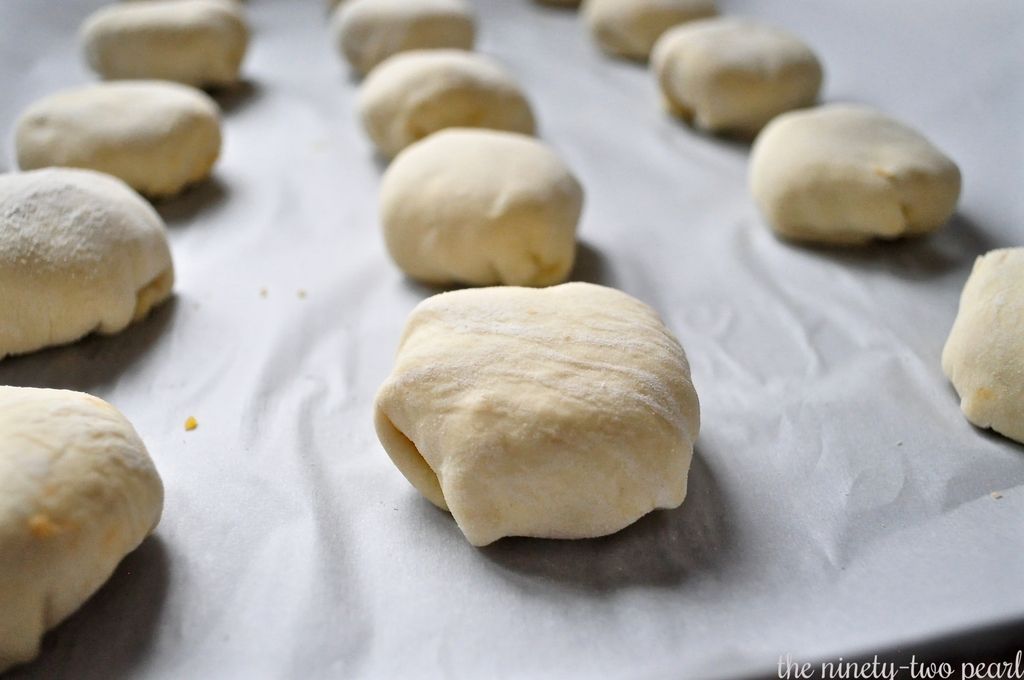 Place your puffs on the cookie sheet. Brush each puff with your egg wash. Place the puff in the oven for about 15-20 minutes. They will turn a great golden brown color. Some of the filling may explode out but it very easy to poke it back so don't be nervous! Try not to eat the entire batch 🙂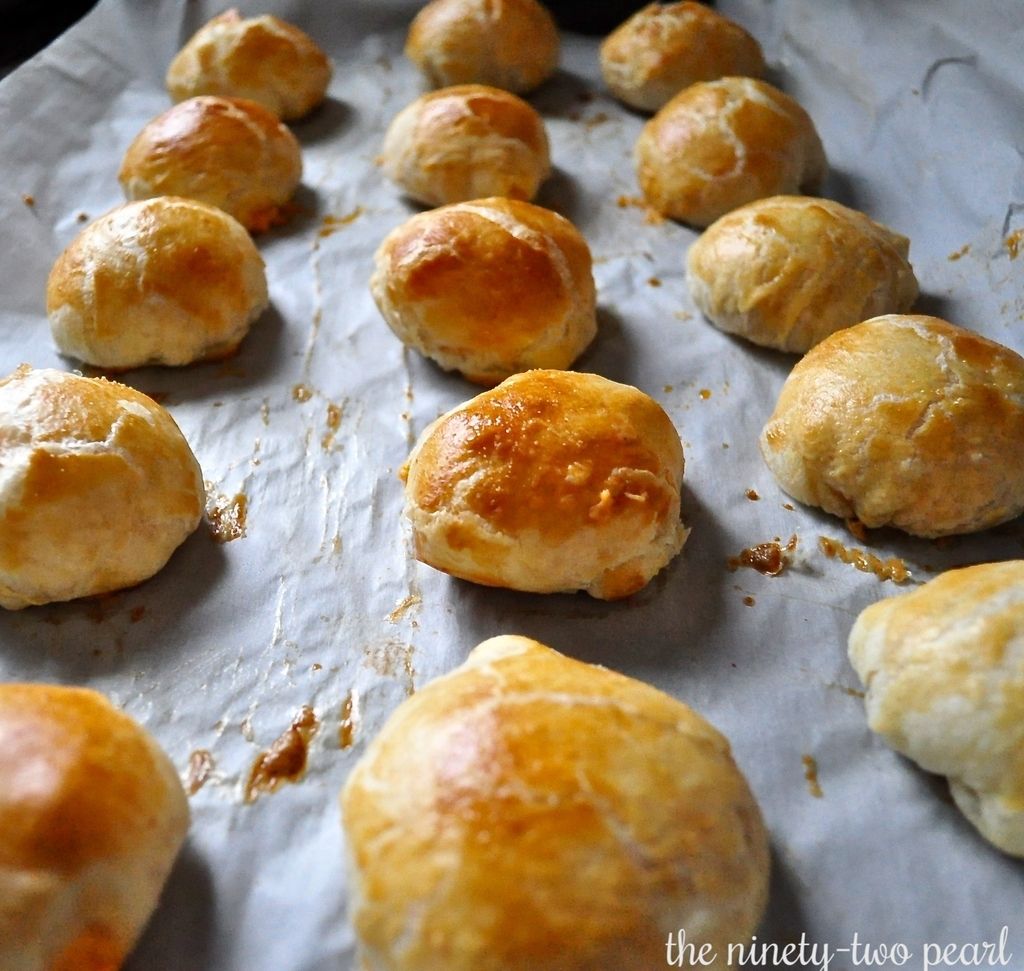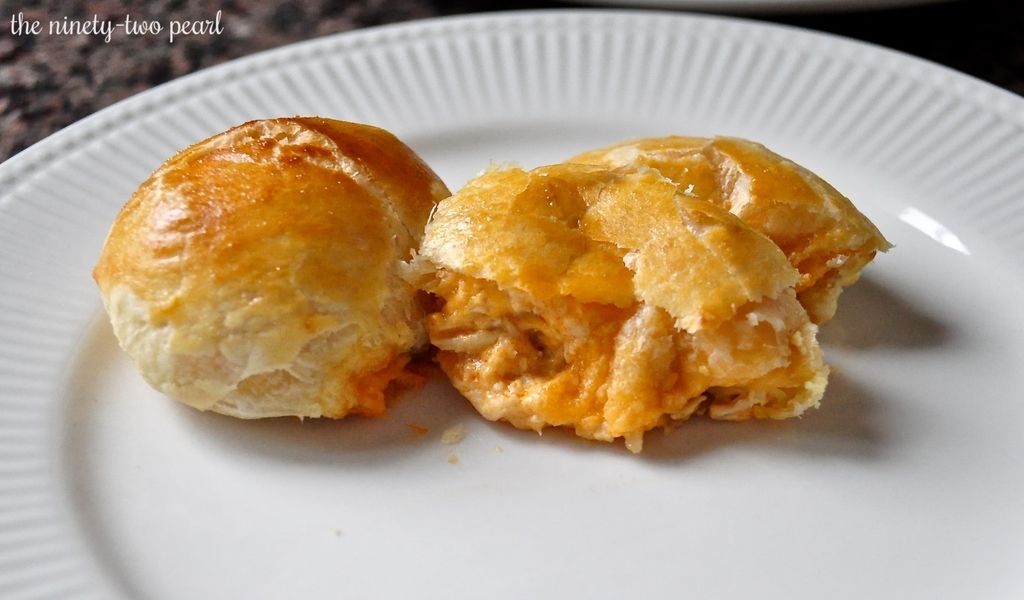 Ingredients
Buffalo Chicken Puff

2 sheets of puff pastry
1 lb of chicken cooked and shredded
1/2 cup of Ranch
1/2 cup of Frank's Red Hot Sauce
6 oz. cream cheese, softened
1 cup of cheddar cheese
1/2 cup celery, chopped finely (optional)
Egg Wash

1 egg
2-3 tbsp of water
Dash of salt
Instructions
Preheat the oven to 350 degrees. Prepare two cookie sheets with parchment paper.
In a mixing bowl, combine the chicken, ranch and hot sauce and mix evenly.
Mix in the cream cheese until incorporated evenly. Mix in the cheddar cheese and celery.
On a floured work surface, cut each puff pastry sheet into 12 pieces. Roll out each puff pastry square until it is about 3 mm thick.
Spoon about a tablespoon of buffalo chicken filling into each square. Fold the ends of the pastry dough in, enclosing the filling. Avoid overlapping too much dough in the same spot to avoid undercooked dough. Place the puffs on the cookie sheet.
Make the egg wash by beating the egg with water and a pinch of salt. Brush the top of each puff with the egg wash.
Place puffs in the oven for 15-20 minutes. Remove from heat and let cool for 5 minutes before serving.
http://theninetytwopearl.com/buffalo-chicken-puffs/