Since Valentine's Day is on a Sunday this year, I have decided to extend the Valentine's decor for at least a week at our house. Who wants to celebrate and go out to dinner on a Sunday night anyways? Especially for me, I usually wake up at 4 or 5 am in the morning to get into the city for work. So Saturday, February 20th, is the new Valentine's Day.
I went to Michaels a few weeks ago and wandered into the yarn section. Anybody who knows me, knows that I am not a knitter, crocheter or sewer, at all. My mom and grandmother are, and I really tried to get into it but it's not my cup of tea. So, needless to say, when I go into a craft store, I never go into the yarn section. Until this cold day in January, when I decided, to go into the corner of Michaels that I have NEVER stepped foot in. And so I did, and came out with about 6 spool of yarn. They were having an amazing sale, I had no idea what I was going to do with them but I had to figure something out. I have always wanted to make a pom-pom wreath and  I figured Valentine's was a great idea for all my yarn. It took me literally a day to make it and was so easy!!!
Here's the thing about pom-poms though, if you want to get perfect pom-poms every time, you really need to get a pom-pom maker at your local craft store or online. I have this one from Jo-Ann Fabrics and I ended up getting it for only $4 with a coupon!!! It was worth every penny because you didn't have to worry about sizing it correctly.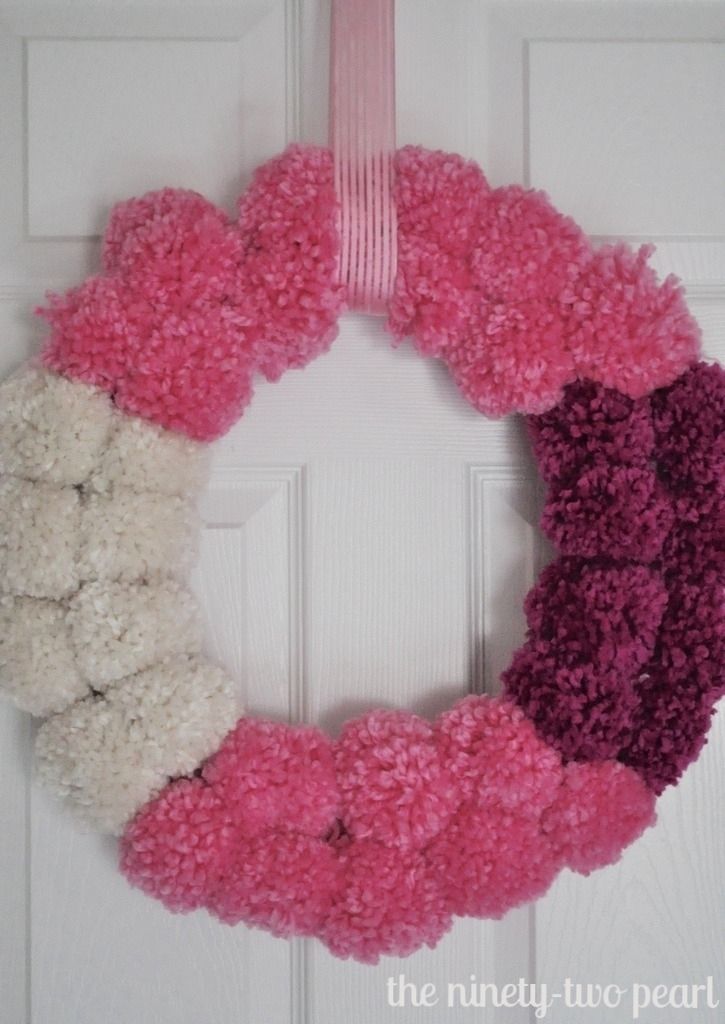 So let's get started!
---
Materials:
Foam wreath
Yarn (I bought 4 rolls of yarn, three different colors, for the pom-poms and another the wrap the foam wreath)
Wire (18-gauge is what I used)
Hot glue
Ribbon (optional)
---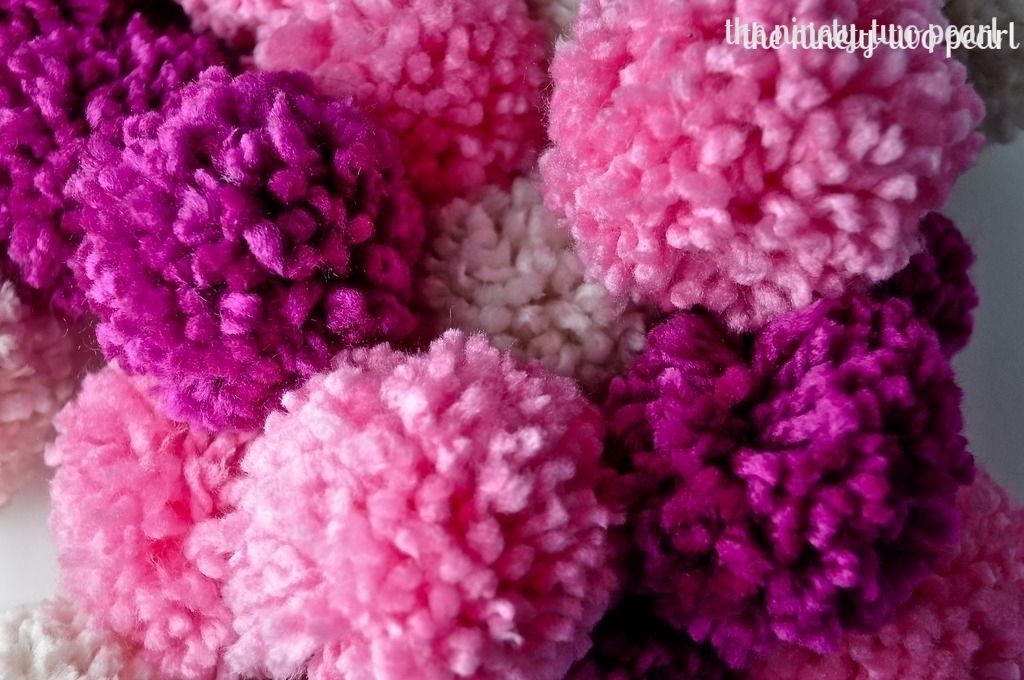 If you are using the "large" size pom-pom maker, make about 40 pom-poms to fill your wreath. My foam wreath was about 14″around.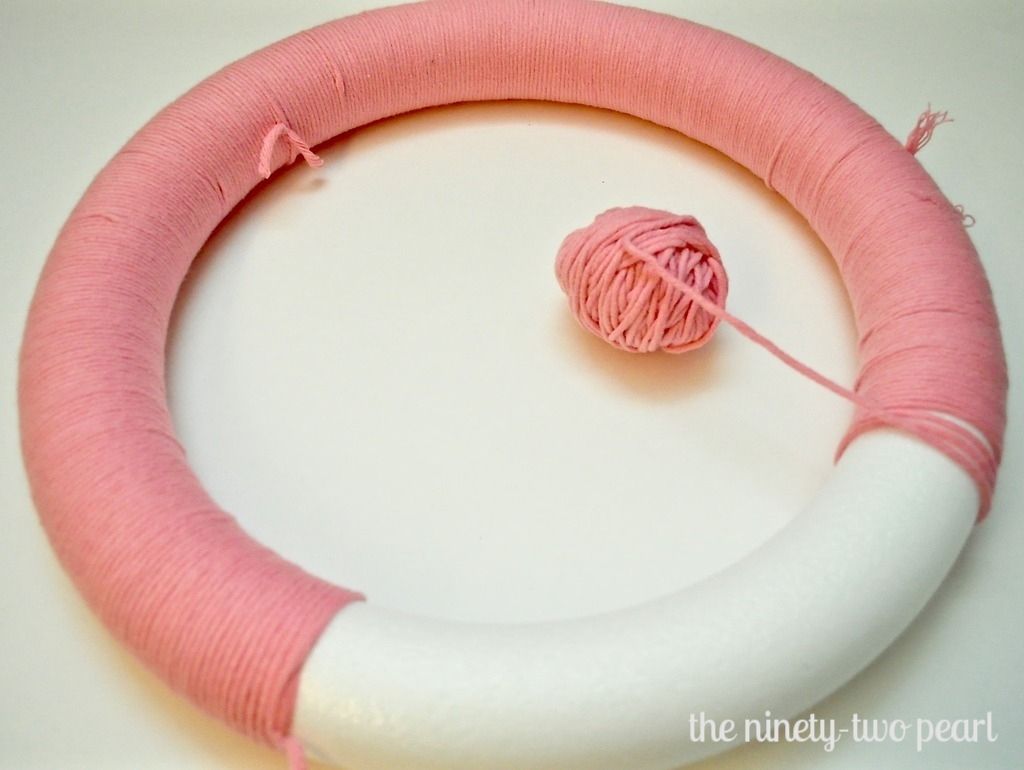 Using a different type of yarn, wrap up the wreath so that the white isn't visible. This step is completely optional. I only did this so you wouldn't be able to see the foam at all.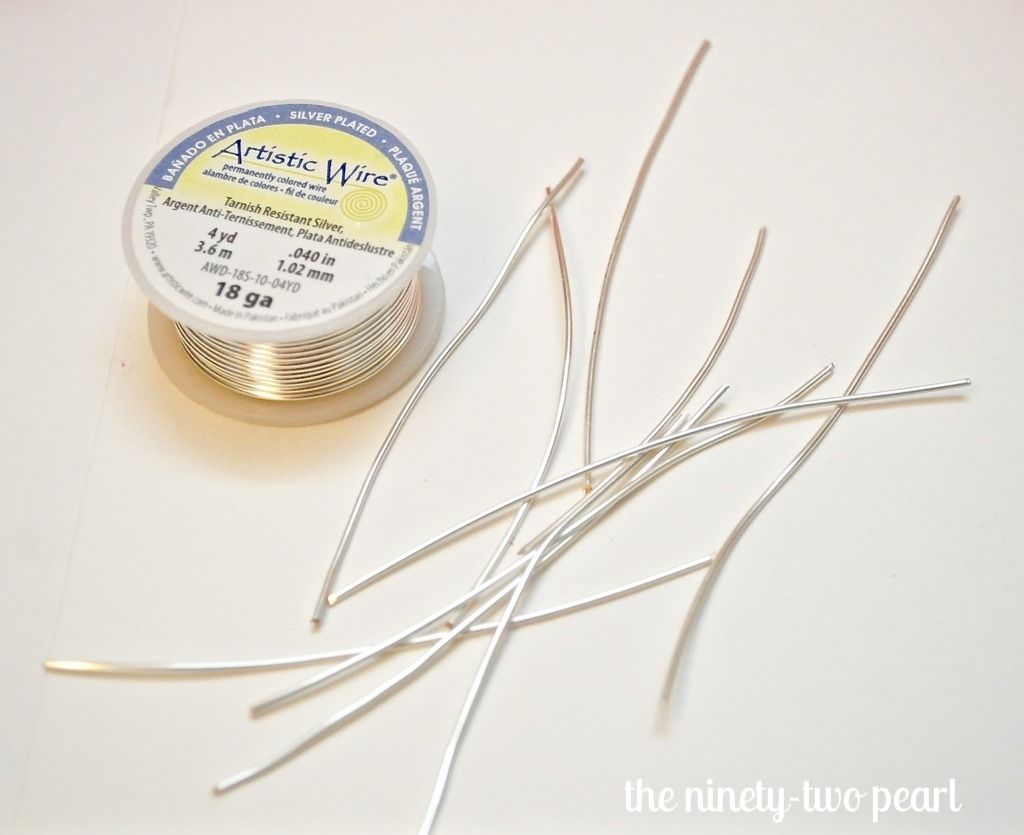 Cut about a 3-4″ piece of wire for each pom-pom. I used 18 gauge wire. Completely up to you what size and color wire you use, but just make sure it is bendable and slightly sturdy since you will have to stick the wire into the foam.
With your pom-poms, find the string that ties the pom-pom together. (first photo in the collage) With your bent wire, pierce the center string and pull it through.
To attach the pom-pom, place some hot glue close to where the wire ends on each pom-pom. Press the wires into the foam and stick the glue onto the wreath.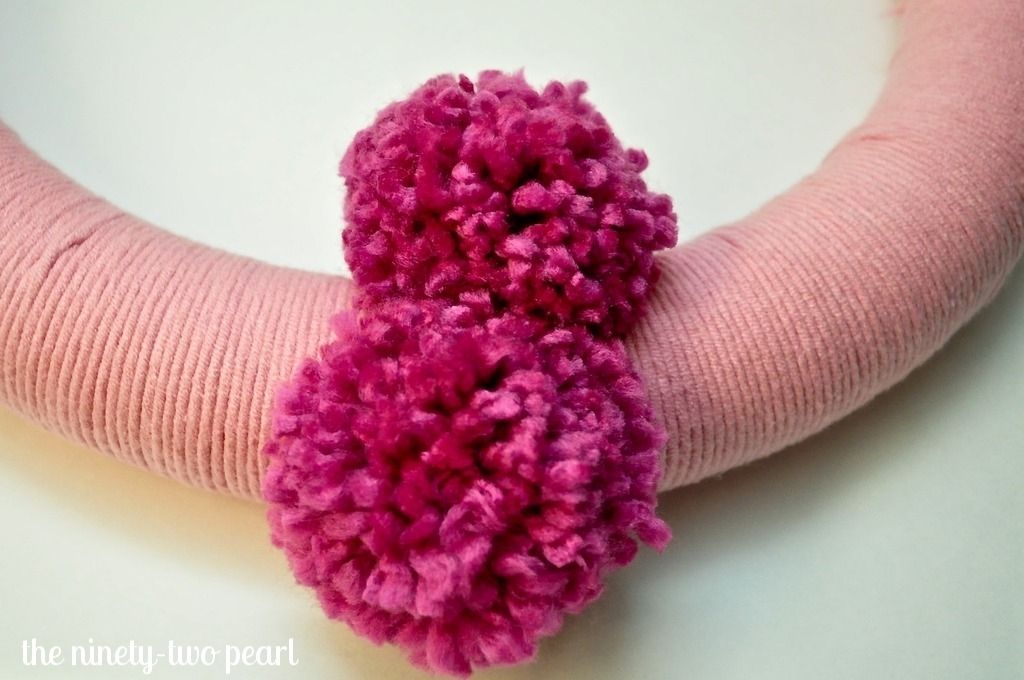 Two pom-poms was thick enough to cover the foam wreath, but you can add more for a larger wreath. I went for a color block look with my wreath. I personally loved how it came out and I hope you guys enjoy it too!!!