Back in June, my best friend told me her older sister was pregnant! I was so insanely excited for her because I recently became an auntie to my AMAZING niece, Olivia. Olivia's baby shower was a blush and gold winter theme and I had way too much fun making all the decor. I spent 3 months of my life dedicated to making everything and anything I possibly could from scratch. I had such a great time and got quite a bit of compliments on it that when I was asked to help out I couldn't say no. It was decided that my best friend wanted a nautical theme so it started there.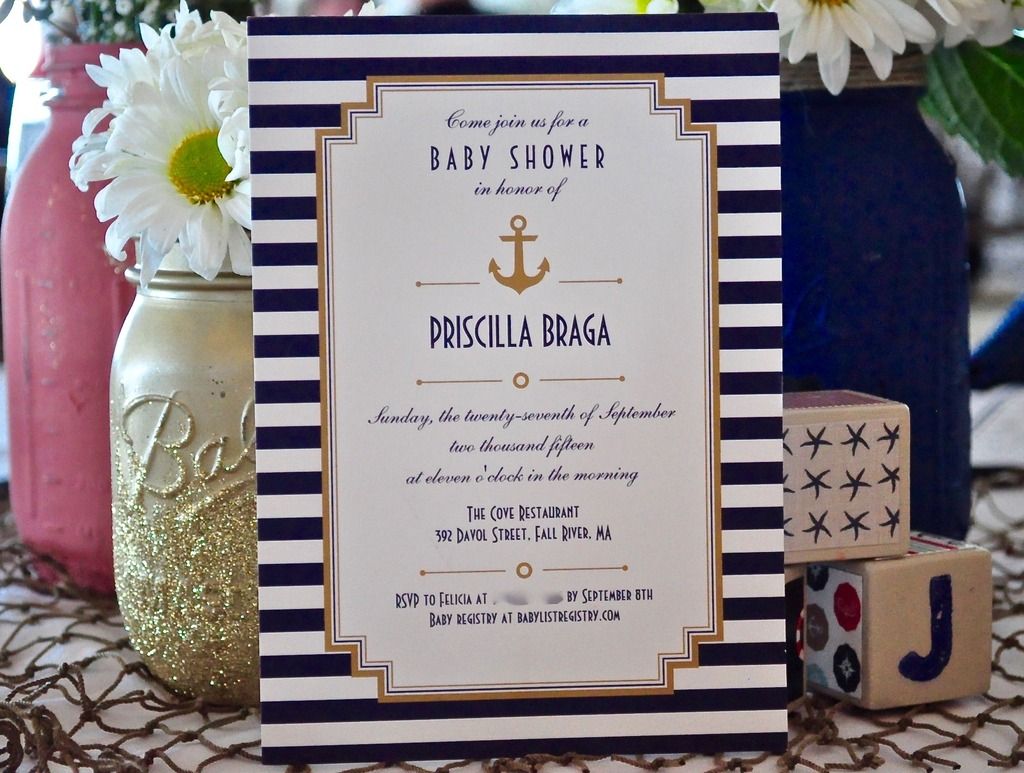 One of the hostesses of the party was in charge of this BEAUTIFUL cake which was made by the Cake Diner in Raynham, MA!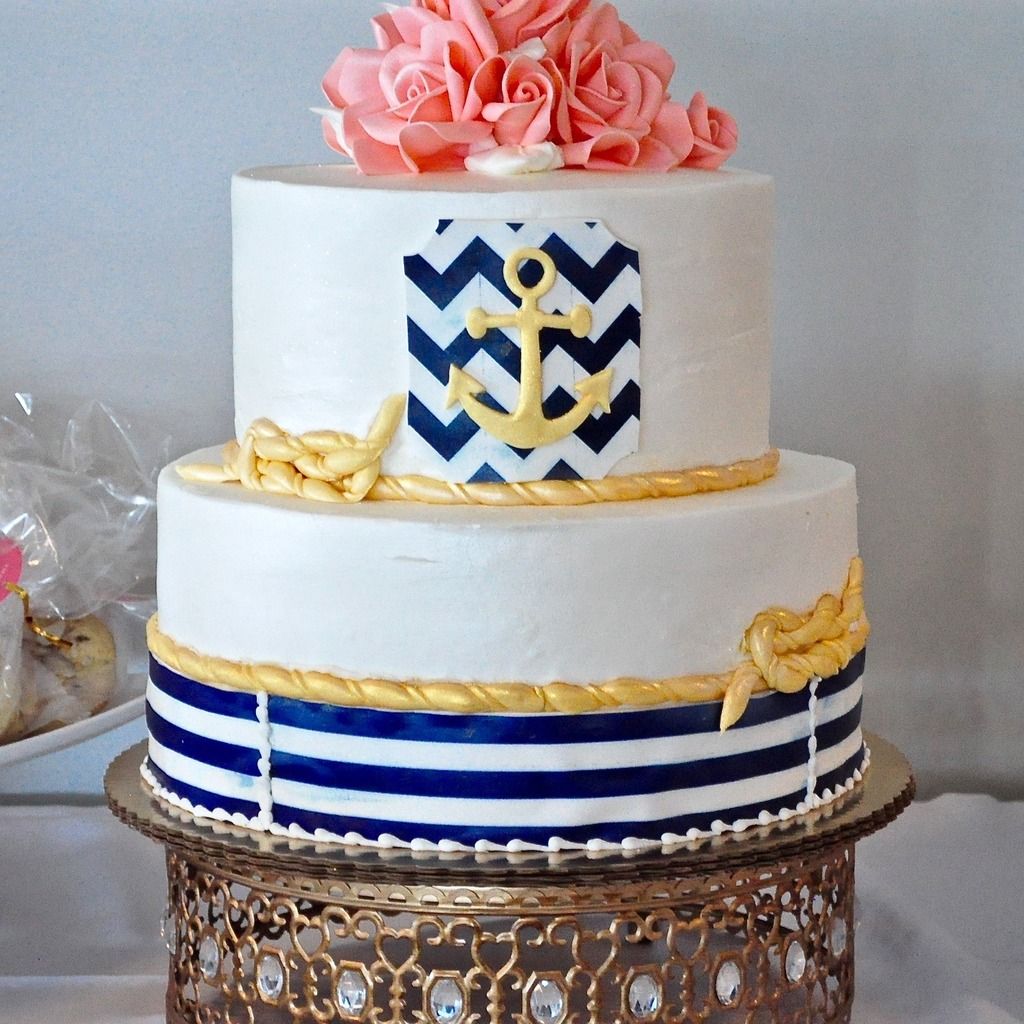 Message in the Bottle/ Lifesaver Game Table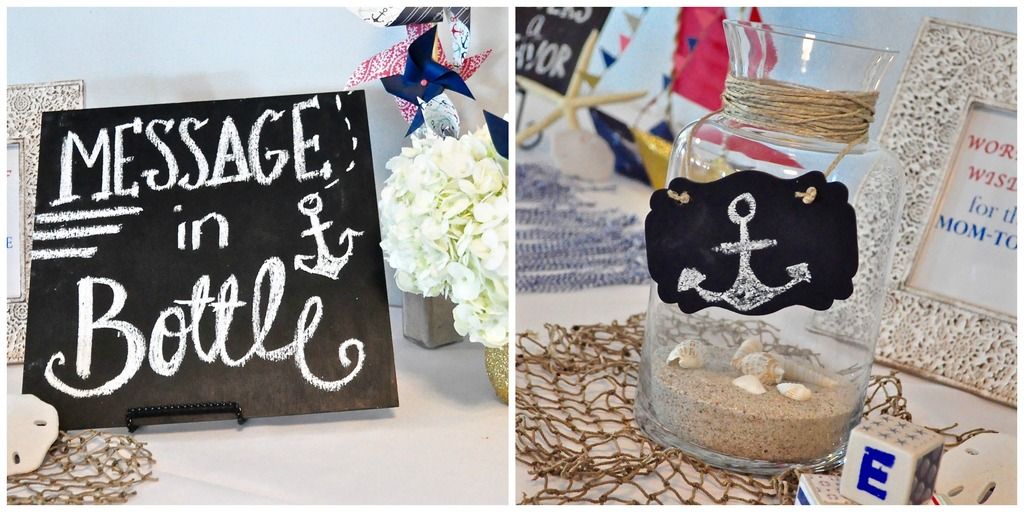 CENTERPIECES (I went a little bananas when it came to the fresh flowers)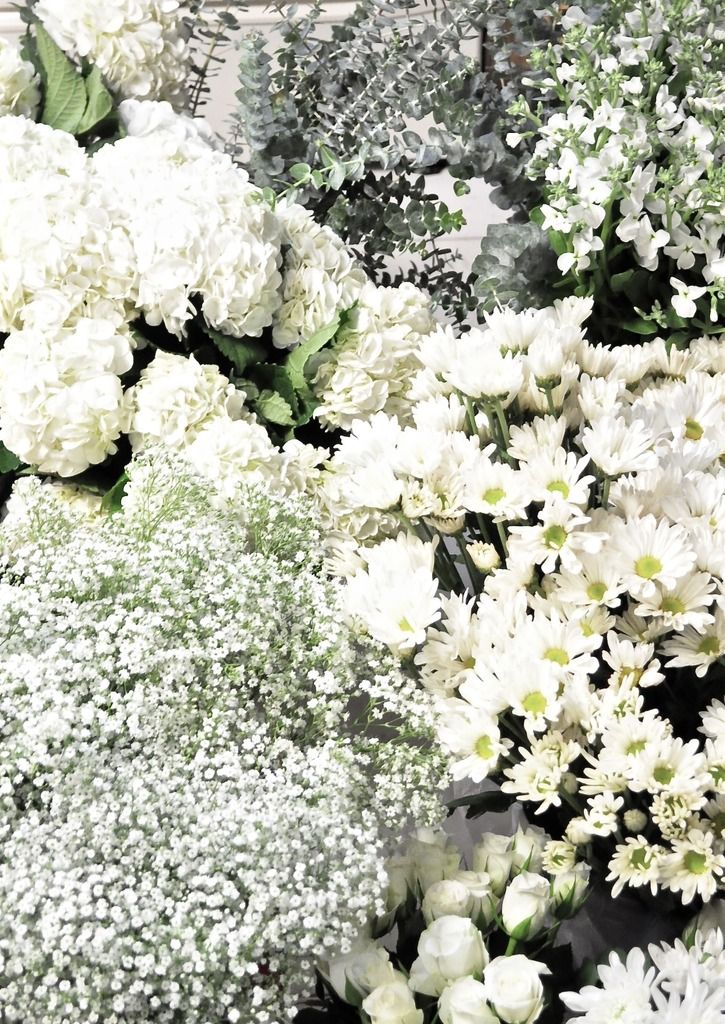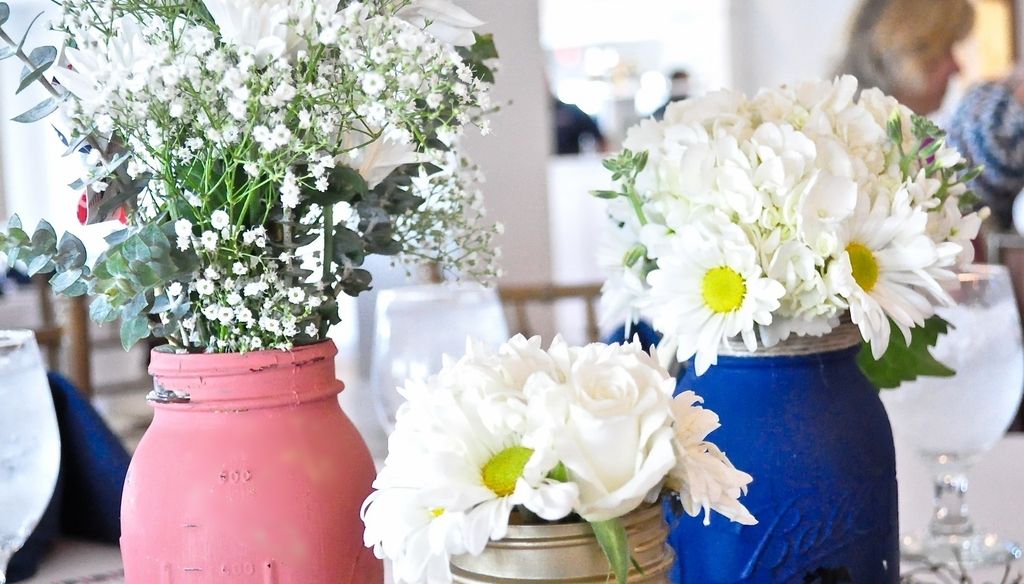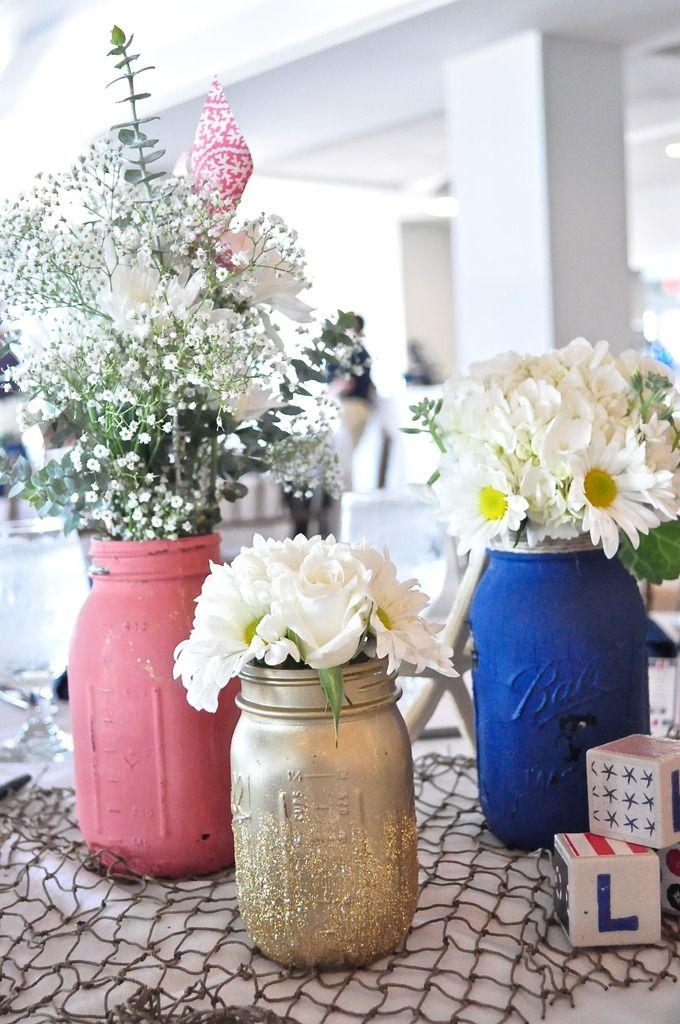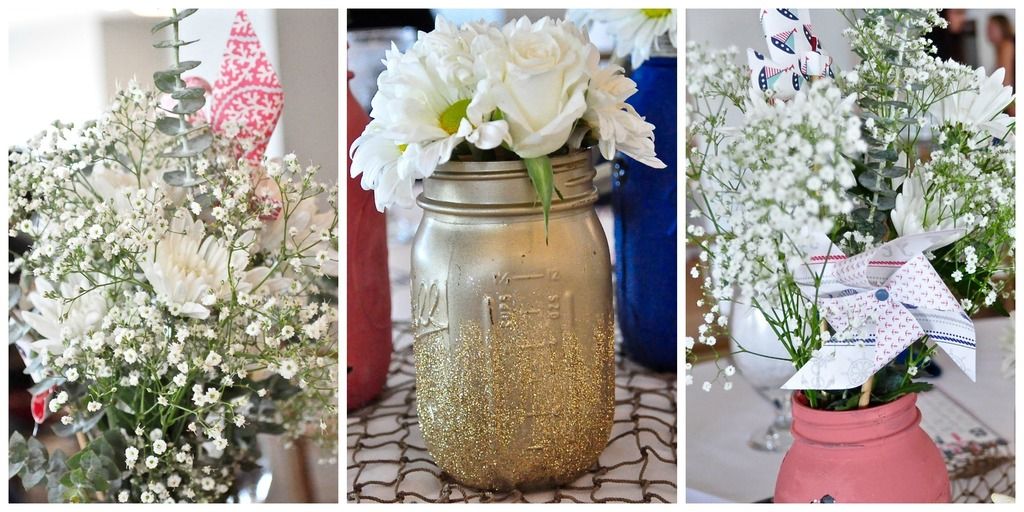 CARD & BUFFET TABLES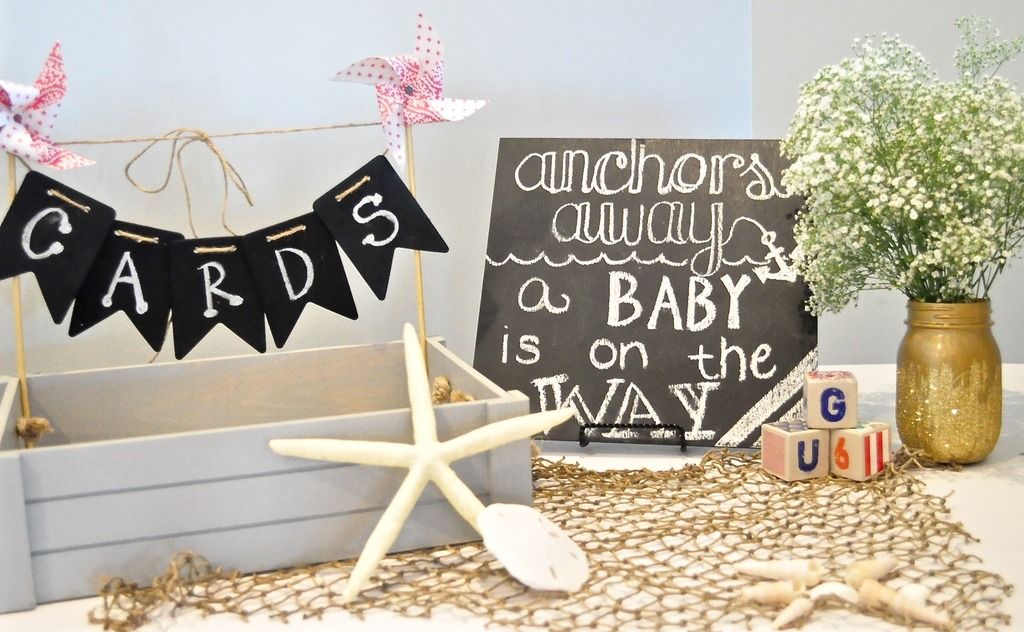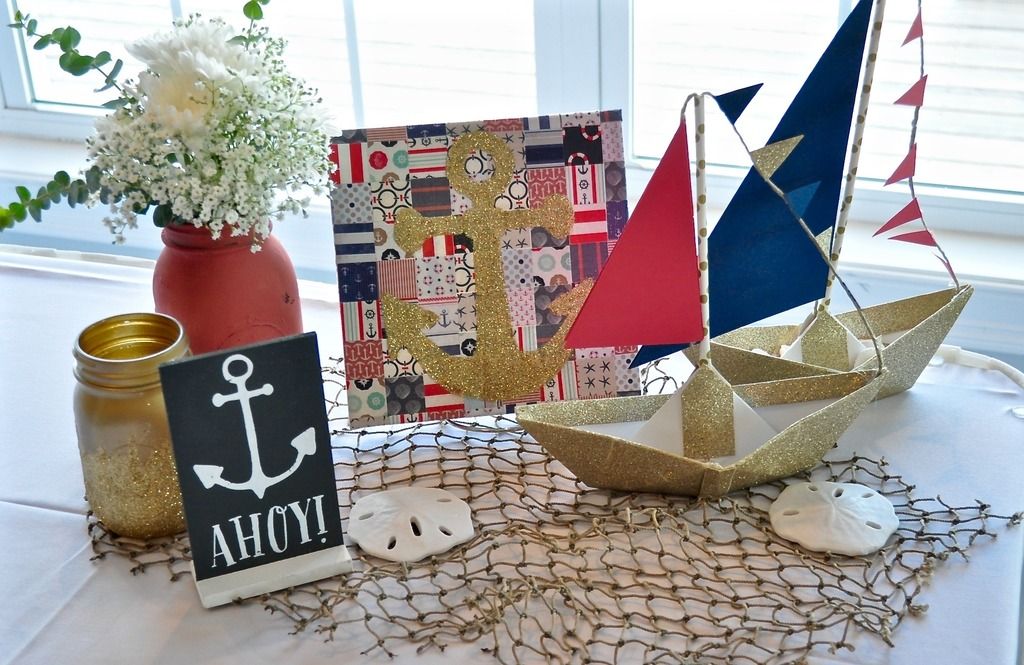 My ABSOLUTELY favorite part of the baby shower – THE MIMOSA BAR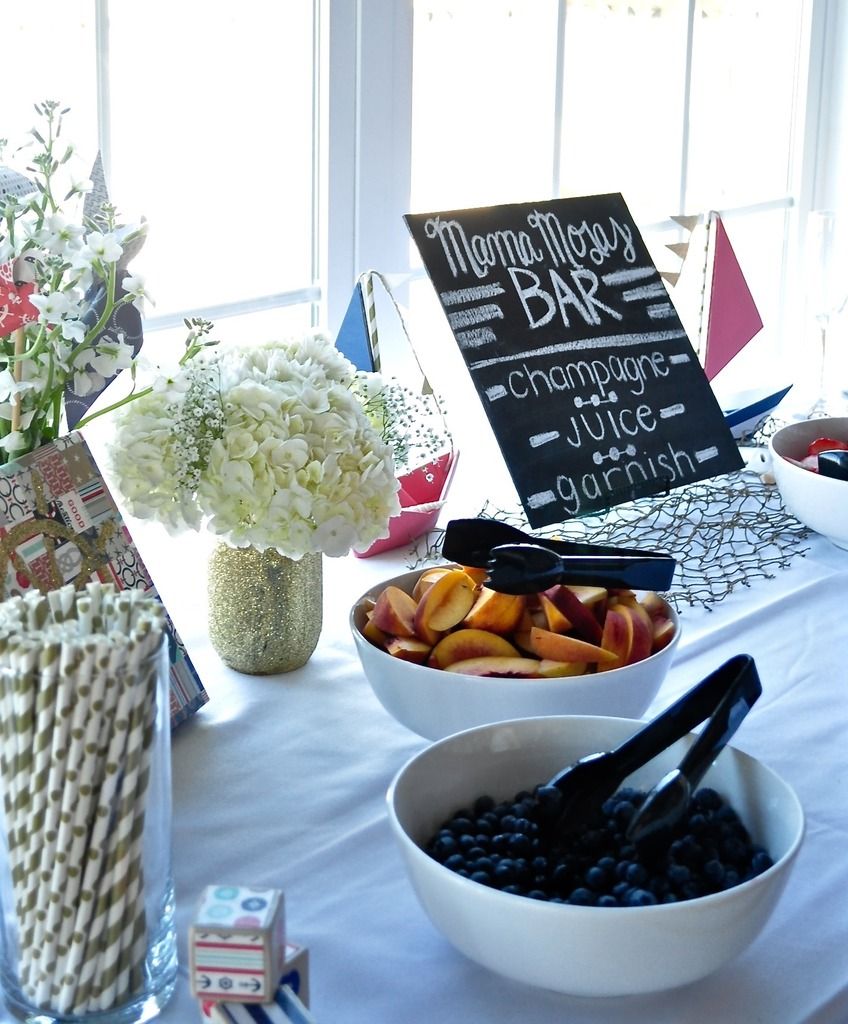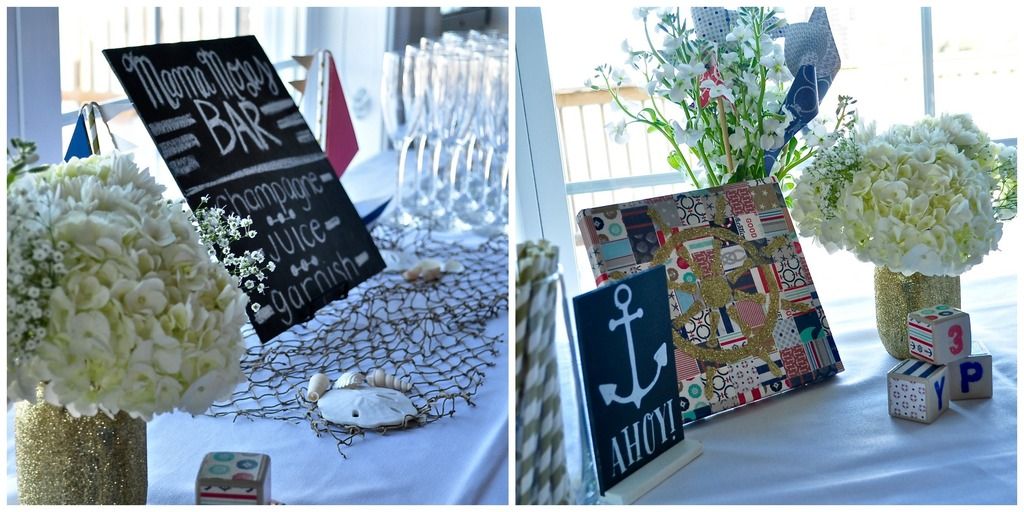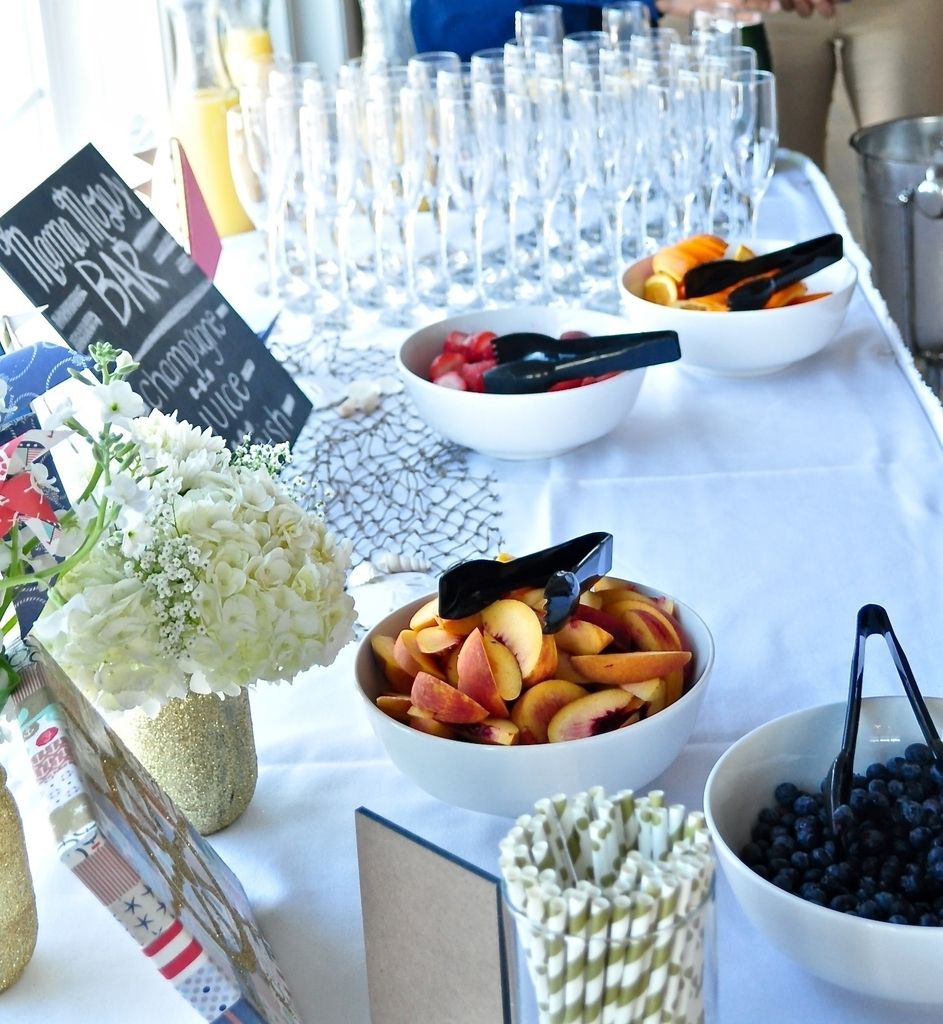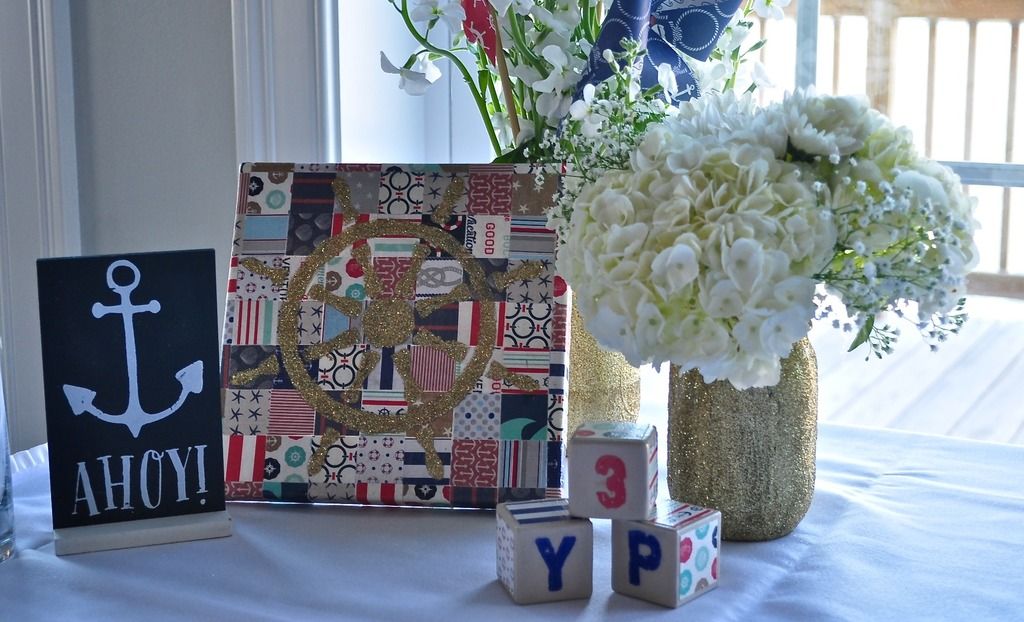 The best way to end my hard work was with a mimosa in hand.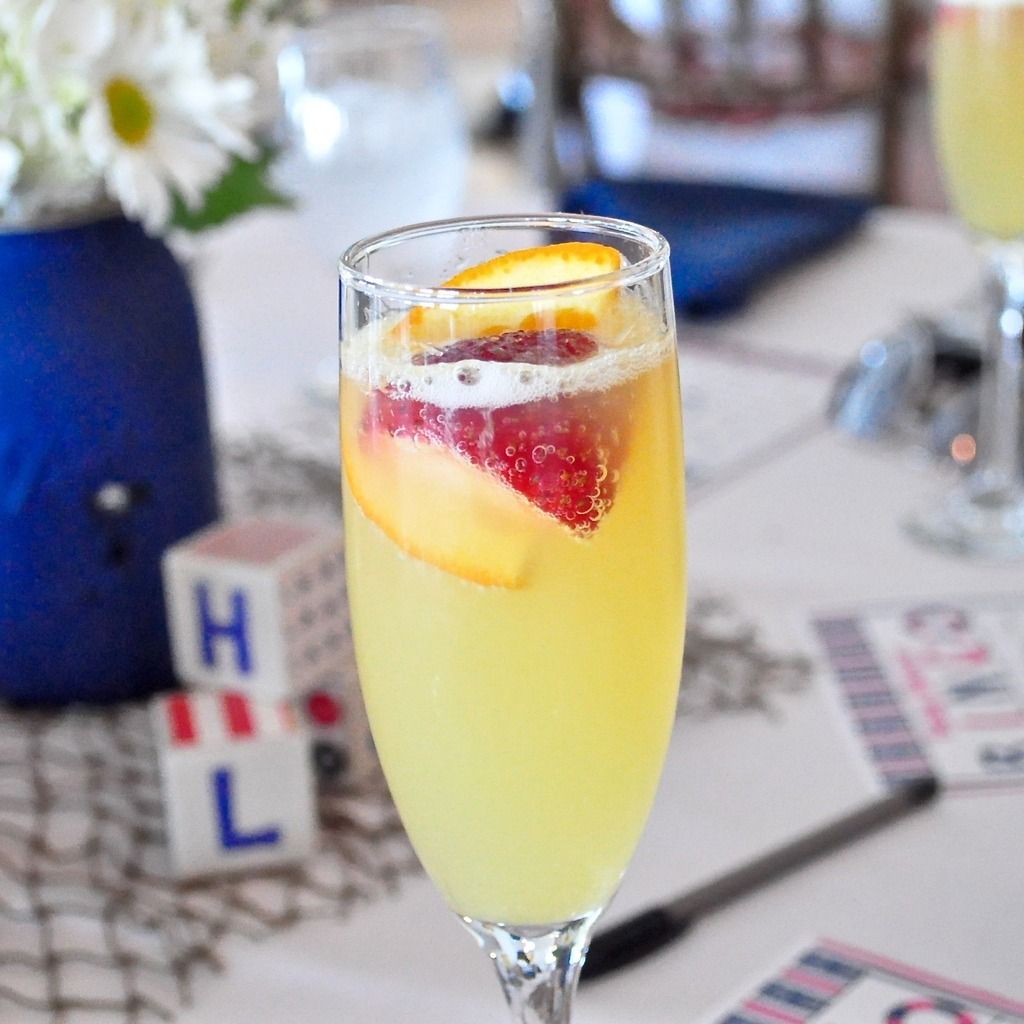 I painted the coral and navy blue mason jars using chalk paint. I antiqued the coral mason jars using some sand paper. With the navy blue mason jars I wrapped twine at the top of the mason jars.. I pre-ordered all my flowers at Trader Joe's and it worked out awesome. I highly suggest using their flowers!  For the gold mason jars I used spray paint, glitter, and glitter glue and made a streaking design. You can find the tutorials for the boats, canvas, and blocks by clicking there. If you guys have any questions regarding how I did anything or where I got things comment or contact me!