When I had gone on my fall craft shopping spree, I had bought supplies for my jeweled skull, this pumpkin and just about anything glittery and shiny. (I'm attracted to all things shiny and crafty) I ended up with a big box of white, grey, black and beige gems – perfect for Halloween. I had so many gems left over from my skull that I knew I needed to make something else.
I decided to make this ombre jeweled pumpkin and I am now OBSESSED with it. It was so easy and relaxing to do on my day off. You could get away with making this pumpkin in any color you want. I will definitely be making a few more to match with Autumn themed decor. I chose to paint my pumpkin using white chalkboard paint because I wanted a brighter white but you can keep the pumpkin whatever color you bought it as too! Be creative and have fun with this one 🙂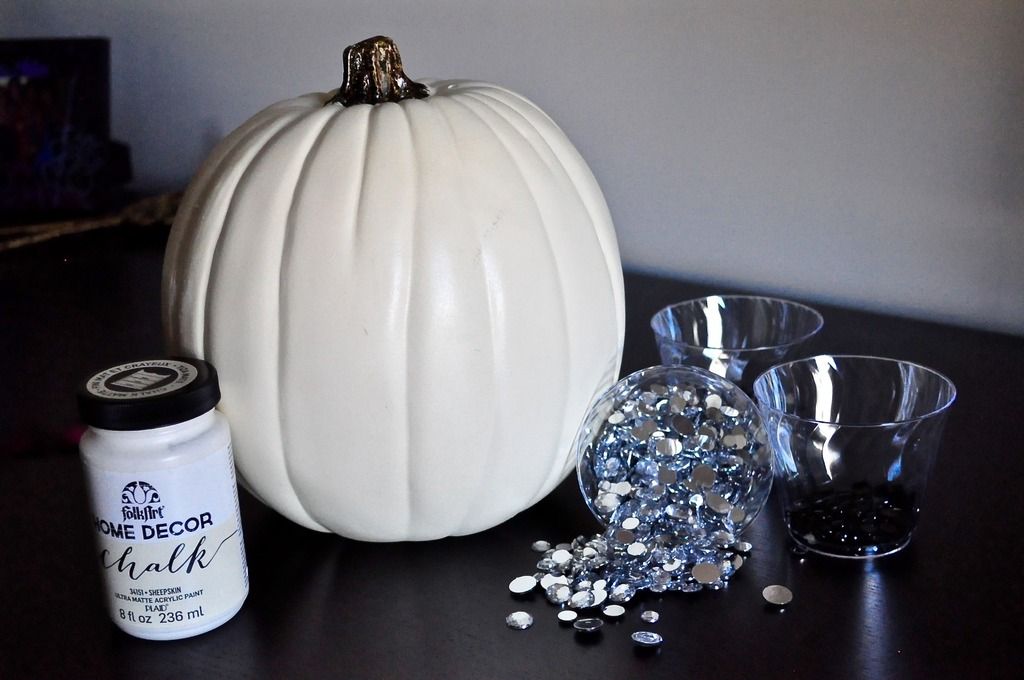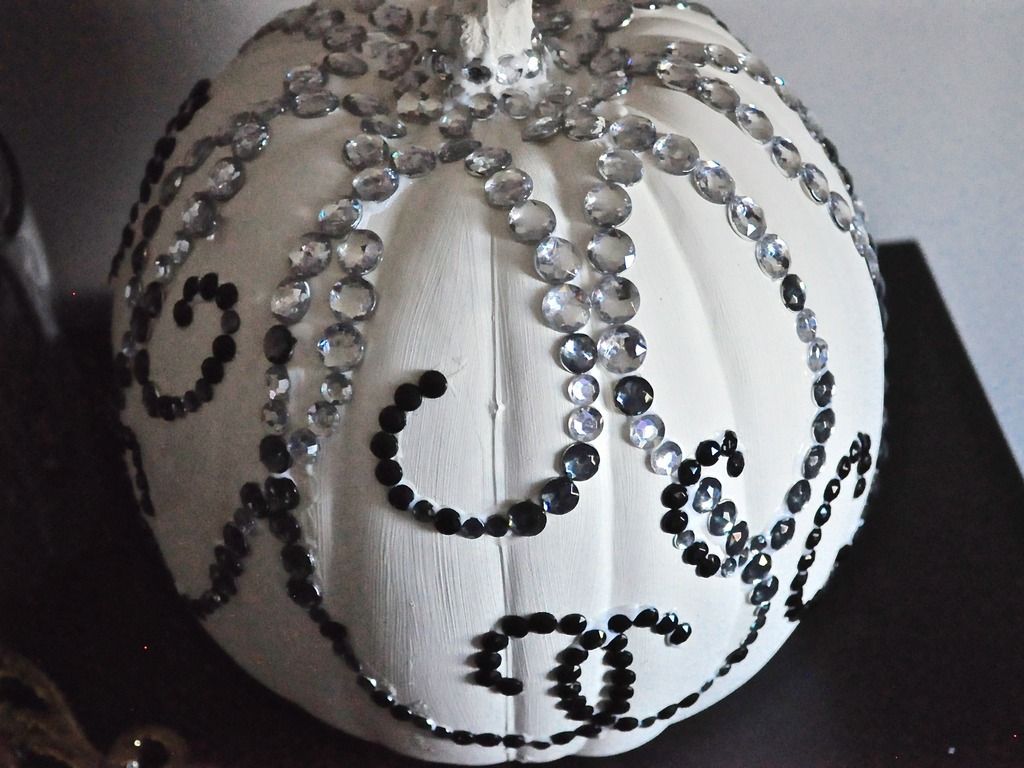 ---
MATERIALS:
Pumpkin
Chalkboard paint or Acrylic paint (optional)
Gems (at least 3 different colors)
Craft glue
---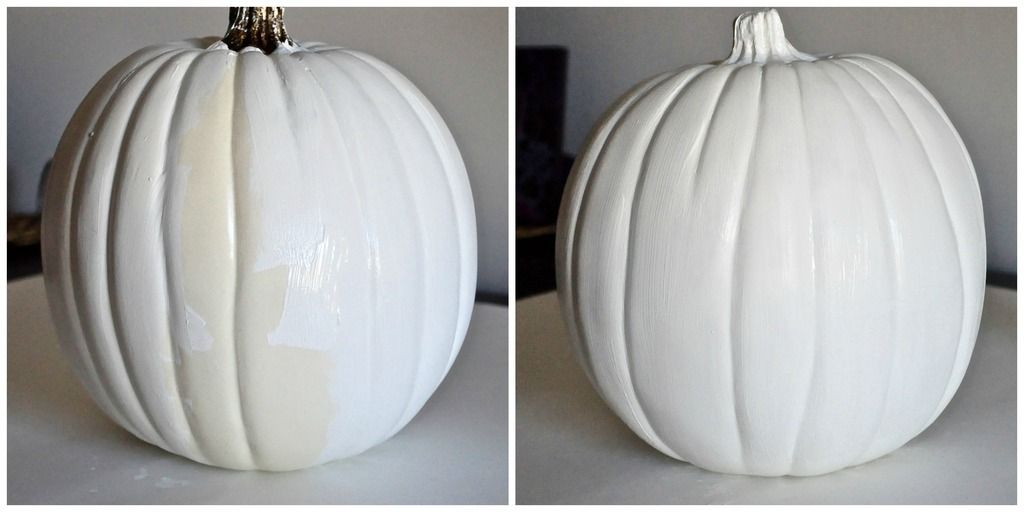 Start off by painting your pumpkin if you chose to do so. Let it dry completely before gluing.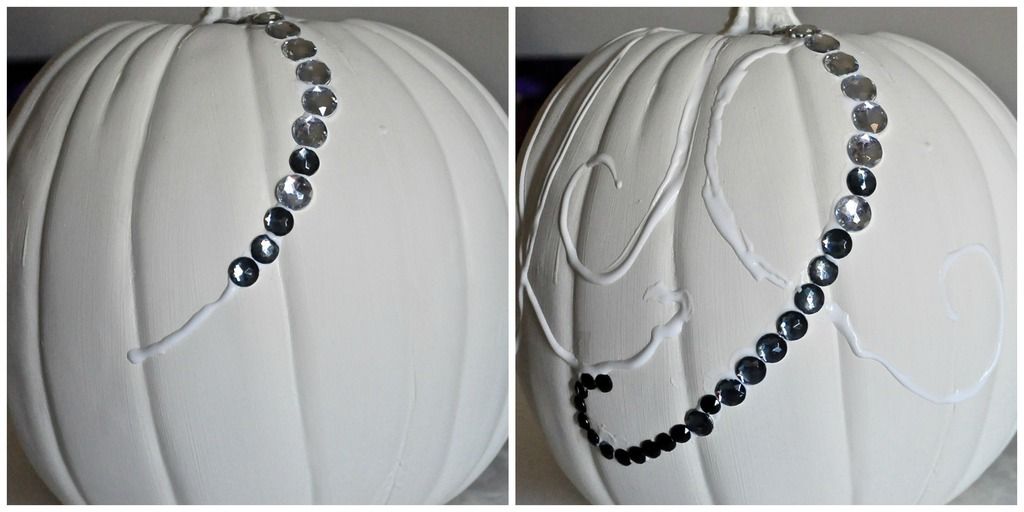 Draw out the design you want lightly with pencil. Cover about 1/3 of your pumpkin. If the glue is too wet your gems are going start sliding so if you draw out with the glue a part of it then it will be easier to handle. Start with your lightest or darkest color at the top and start gluing.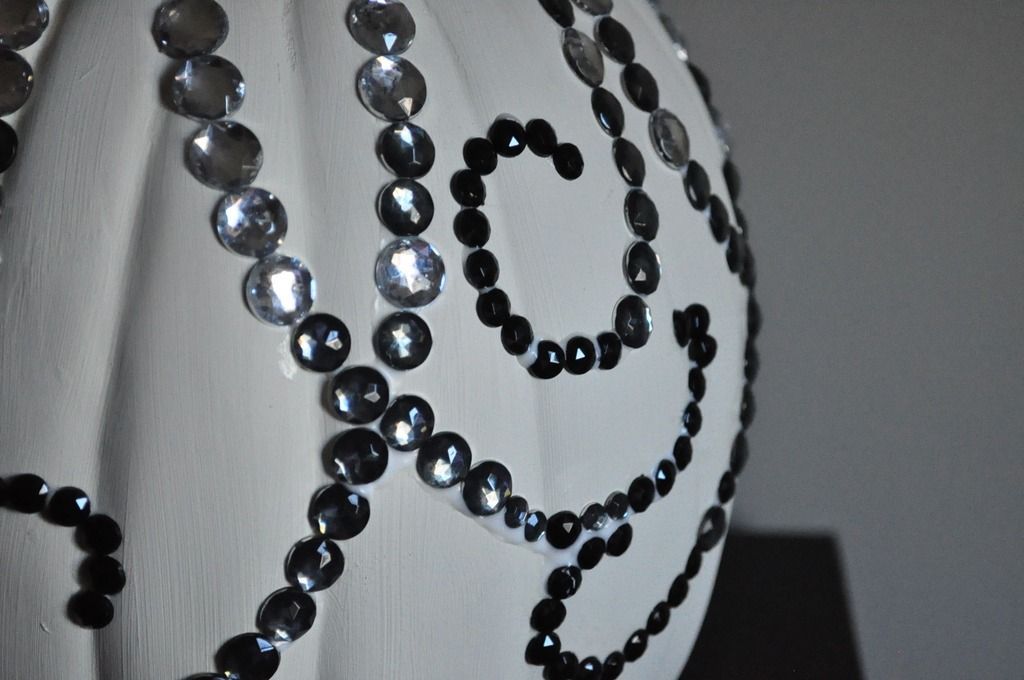 Intertwine your curves to make the pumpkin look a bit fuller. Let it dry and that's it! I am so happy with how this ended up looking and I really hope you guys like it too!!