It has been a whirl wind of a month! So much has been happening and I couldn't wait to tell everyone what I have been up to! My life was put on hold for about two weeks because my entire family had the NOROVIRUS!!!! It was terrible but I am so happy we are past that! (I hope!)
I have also been working so hard on a new idea that I have dreamt about doing my entire life – event styling. I have been working on styling different parties lately and it really eats up all the time that I have. The biggest news (which I am BEYOND excited for)  is that I am starting Floral Design School in a week!!!! I figured it was the perfect talent/service to add on to my event styling resume and I have always had a passion for flowers and arrangements. My amazing grandfather has always had a passion for gardening and planting. I tried really hard last Spring/Summer to get into planting and gardening but I was pretty terrible at it. I couldn't commit enough time to it but I knew I always loved arranging flowers that someone else had grown so I found my happy medium.
Needless to say, I have a really busy 8 weeks ahead of me! I don't mind being busy at all, I find it really good for me in order to keep my mind off of things. There is always so much going on at my day job that I need to constantly be busy in order to keep my mind fixed on a positive idea or a dream. Right now I work with a great group of therapists who really encouraged me to get into floral design school. I couldn't be more thankful for them.
Along with my co-workers supporting me, there is something so great that comes with working with really sick patients. You appreciate everything. Every opportunity you are given, any chose you have to make is a huge gift that everyone often takes for granted. To be able to do what I want and what I have always dreamed of is a huge blessing.
So since I have been so busy, it is most definitely justified that I NEED a vacation. Obviously we had to book a trip to TURKS & CAICOS in May. It really couldn't come soon enough. I cannot wait to lay on the beach, eat new foods and try new things !! AH , this should be exciting!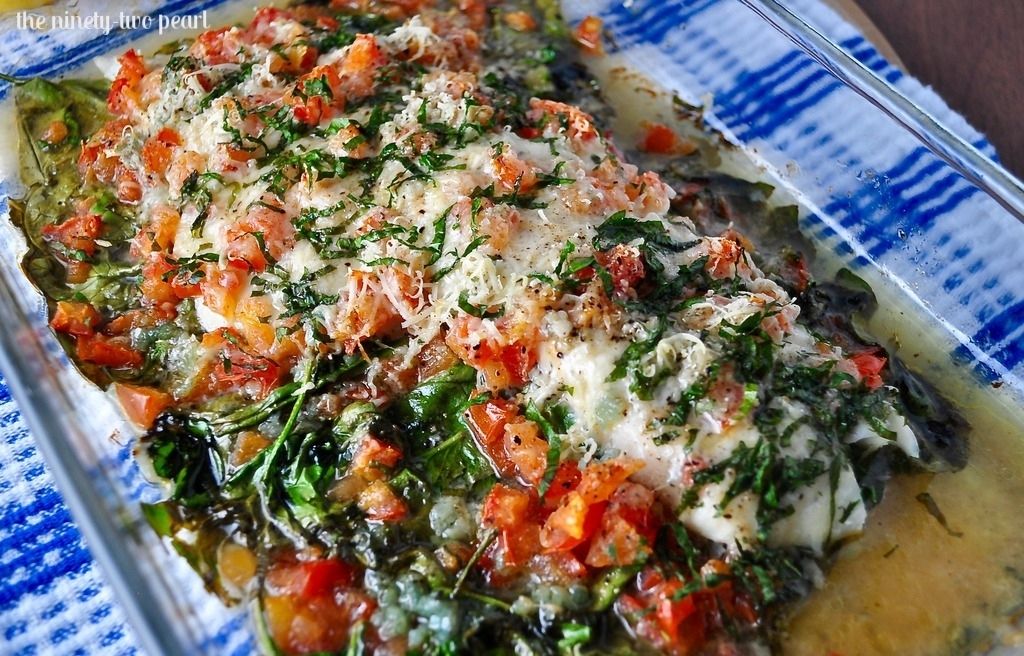 So now that I have spilled all the beans let's get to the food!!  We celebrate Lent at our house so no meat Friday is still a thing for me. I LOVE seafood and fish so I look forward to Fridays so that I can test out different recipes for fish. So I basically combined everything I love into one recipe – garlic, cheese and lemon. I hope everyone loves it!!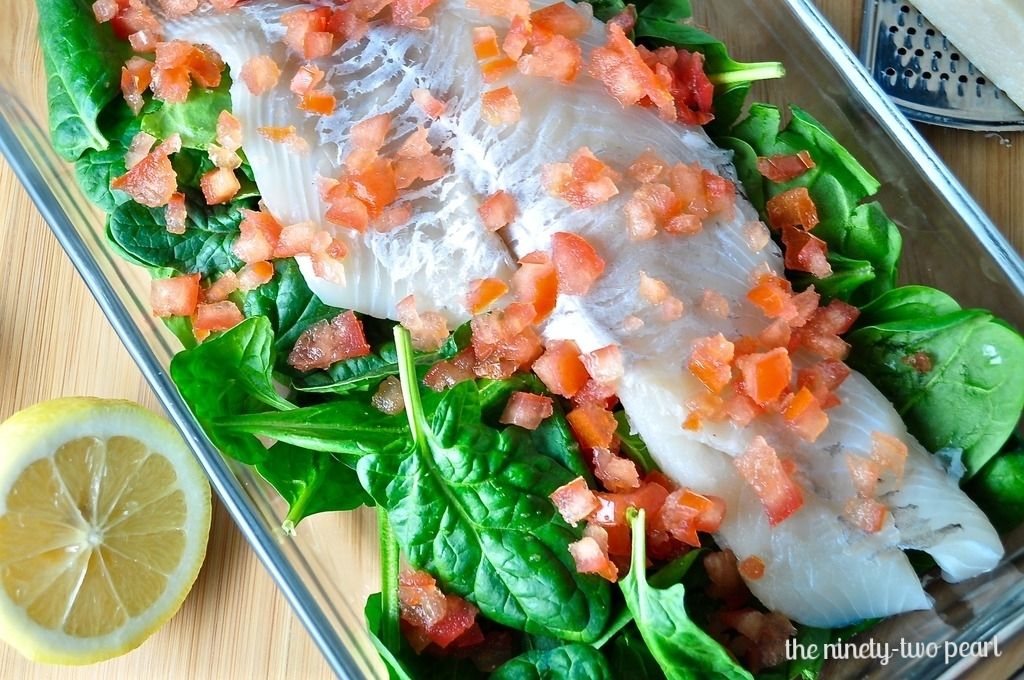 This recipe is really simple and quick, probably one of the many reason we will be eating this on Friday of this week. There are two components to this recipe – making the sauce and putting it together. That's it. I didn't take any photos of the sauce I made this time because it looks like any other sauce really.
The sauce was made with garlic, olive oil, lemon juice, butter, and white wine. Salt and pepper to season of course!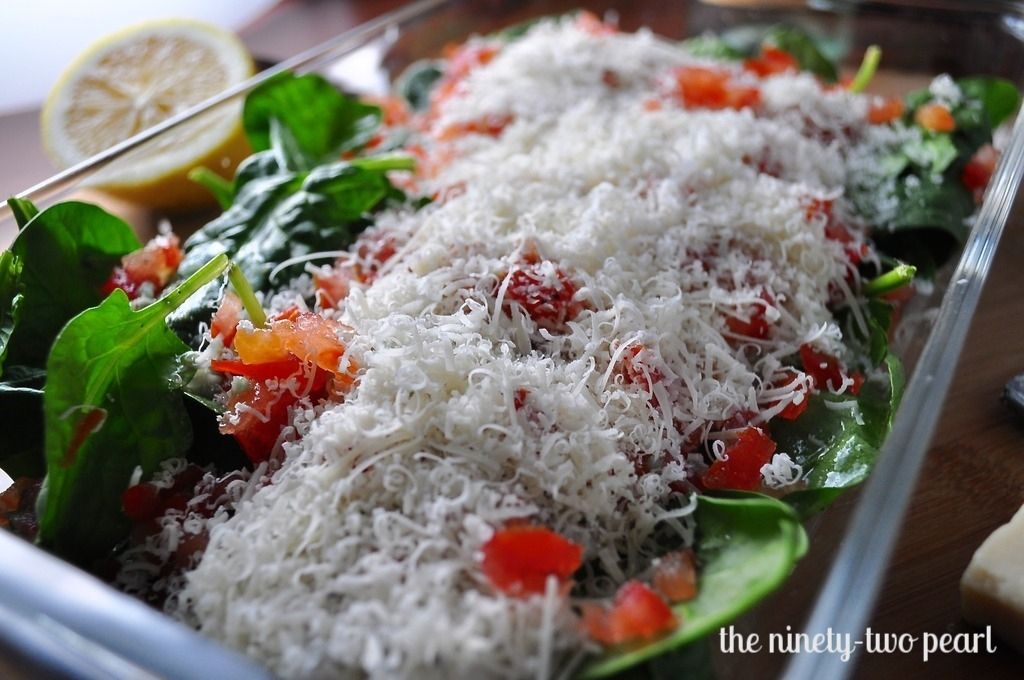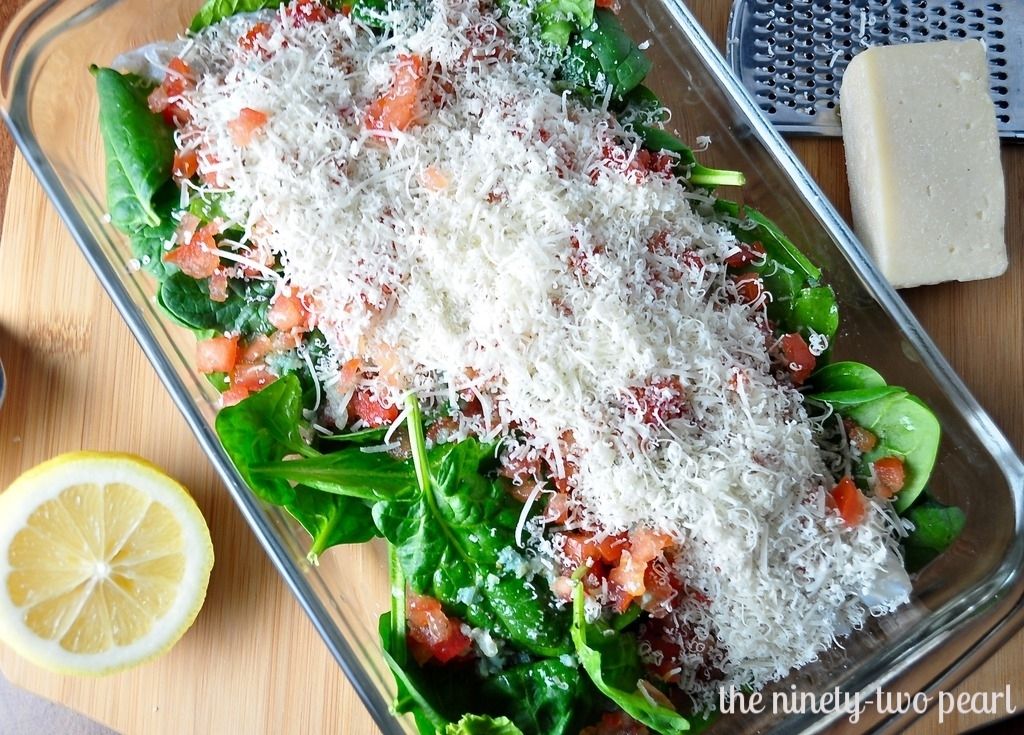 I layered my ingredients in this order, spinach, haddock, tomato, lemon sauce, parmesan cheese and parsley. Popped it in the oven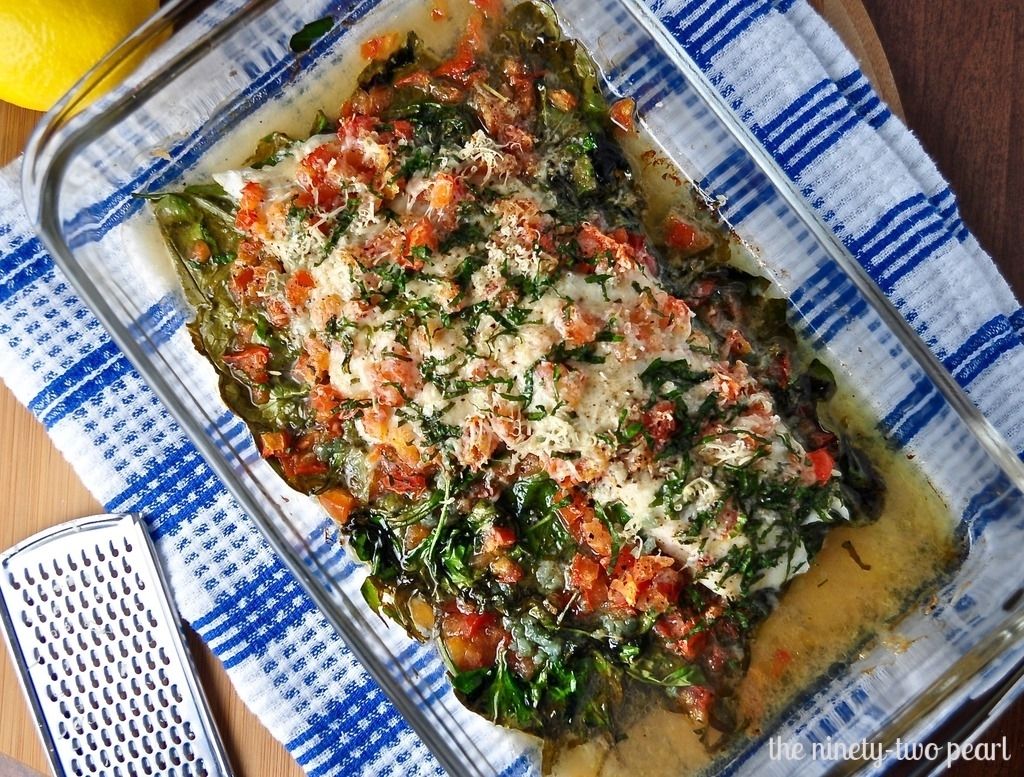 Pop it in the oven for about 20-23 minutes at 365°. I served it was some of my homemade red bliss garlic mashed potatoes! The sauce pairs pretty well with anything 🙂
---
Ingredients
2-3 cups of fresh baby spinach
8 oz. of fresh haddock fillet
1/2-3/4 cup of shredded parmesan cheese
1/2 cup of diced tomatoes
2 tbsp parsley
Salt and Pepper
For the Lemon Butter Sauce:

1 tbsp. olive oil
2 cloves of garlic, minced
2-3 tbsp of lemon juice
2 tbsp butter
1/2 cup white wine
Instructions
Preheat oven to 365°.
Lemon Butter Sauce: Heat the olive oil over medium heat in a small skillet. Sauté the garlic until fragrant, about 2-3 minutes. Pour the white wine into the skillet and bring it to a steady simmer. Reduce the wine for about 5-6 minutes. Add the lemon juice and melt the butter into the sauce. Season with salt and pepper.
Butter a baking dish to avoid sticking.
Layer the spinach, haddock, tomatoes, lemon butter sauce, parmesan cheese and spinach. Season with salt and pepper.
Place in the oven and bake for 20-23 minutes. Serve immediately.
http://theninetytwopearl.com/lemon-parmesean-haddock/
---