Since I have started this blog, my mind has been going crazy with ideas. I was always fairly creative and thinking of ideas but it has gotten a bit crazy. As Thanksgiving fast approaches, my first idea was to make place cards! I was thinking of keeping it fairly simple by making paper pumpkins or even painting some pine cones but I thought LAME, I can think of something better then that. As I started cutting paper strips for my original paper pumpkin I thought of a way better idea!
A few years ago, for my cousin's wedding shower, I had made this pretty cool backdrop made out of strips of paper. It was cool, fairly easy, and king of therapeutic to make. So I decided I could try to make one of my favorite backdrops into a much smaller version. I made these paper leaves by gluing and designing shapes with just cut up card stock. You can really use your imagination too so that is the best part.
I attached the actual name card to the leaves because I knew I wanted to use my newest skill, CALLIGRAPHY. I'm starting to really fall in love with calligraphy. This is a completely new thing to me but I owe it all to one of the best classes I have ever participated in, Lettering by Liz. It was in a small studio in the middle of Boston with a small group of ladies but it was literally perfect. Liz is amazing, she's bubbly, funny and makes you feel so comfortable. You feel like you are a calligraphy superstar even when you really suck! I highly recommend her if she is traveling near you to check out her class, it is worth it!
---
MATERIALS
Cardstock (Fall colors)
Glue (hot glue or any other type of glue that drys fairly quickly)
Watercolor (optional)
Twine or any other type of string
Paperclips
---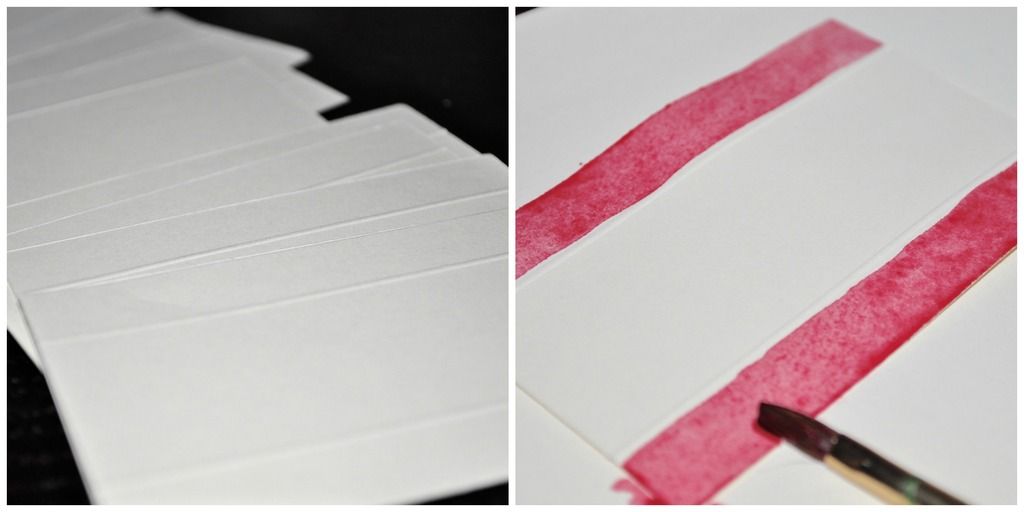 So the first thing to do is to cut up your plain cardstock into rectangles. I made about a 2×4″ rectangle. What I did next is completely optional. I embossed two lines on each sign of the place card. Using different watercolors, I painted outside of the line leaving the middle so that I can write the names.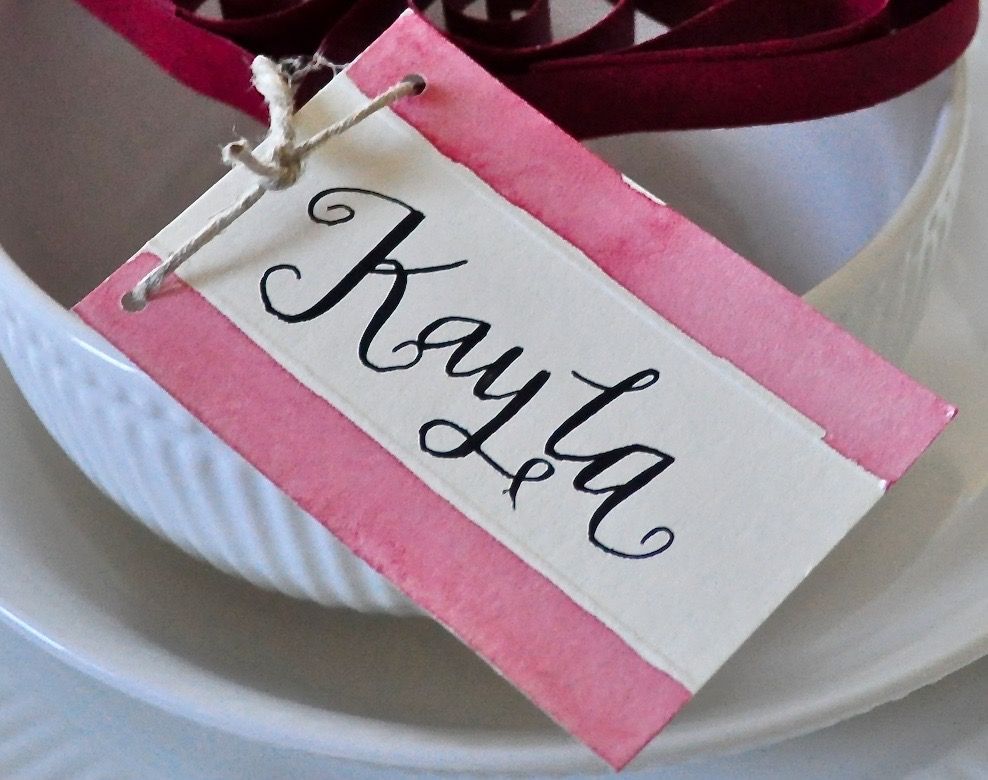 This is what one of the completed place cards looked like when I was finished with them.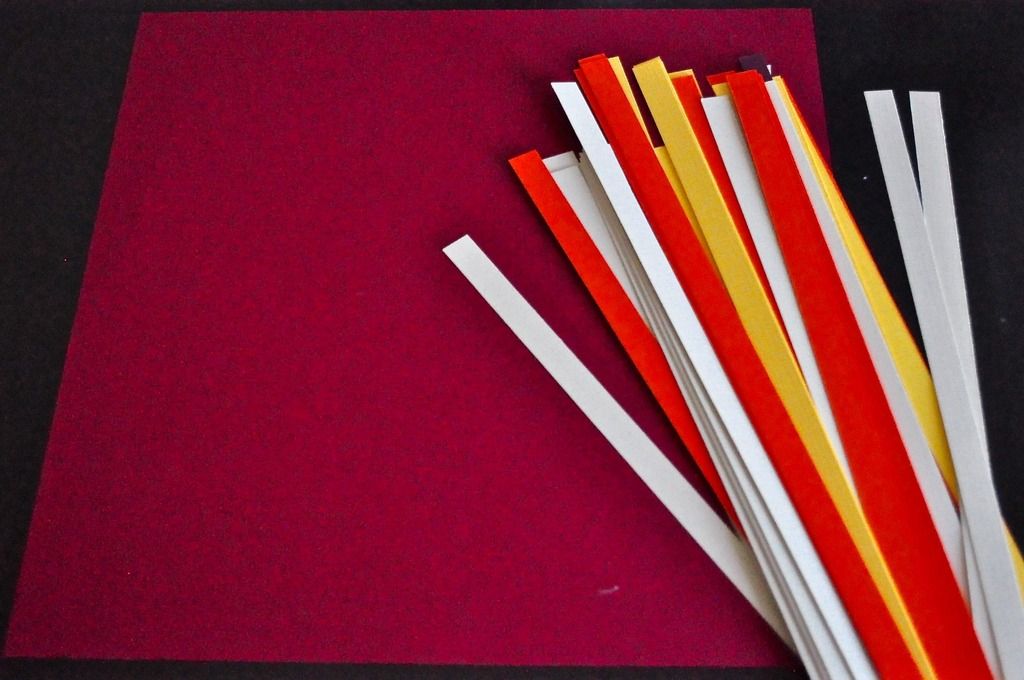 Now, to start the fun part! Cut your cardstock into about 1/2″ strips. In order to make your leaves, you are going to have to cut the length of the strips differently as you start to shape and add paper.

Start designing. I recommend starting with the center stem. Using paper clips, decide what and where you want to place your paper in the leaves. I made the leaves as symmetrical as possible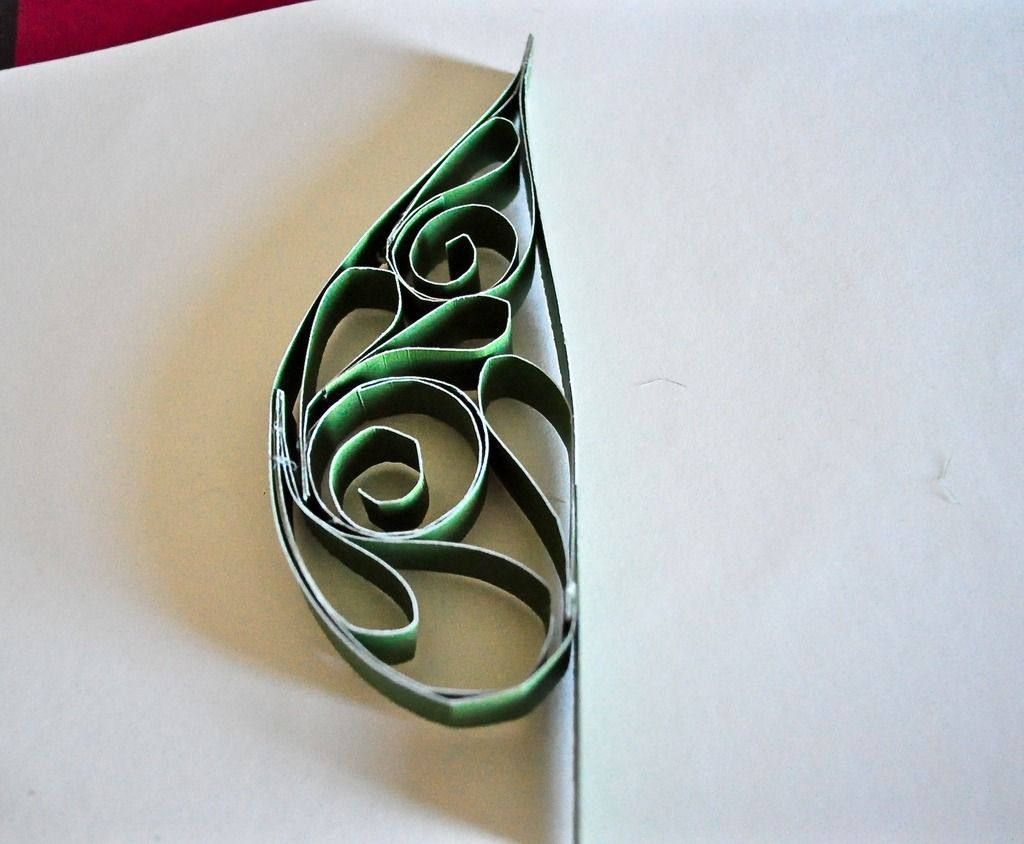 When you are happy with your design glue it together. Here is half of a leaf I glued together as an example!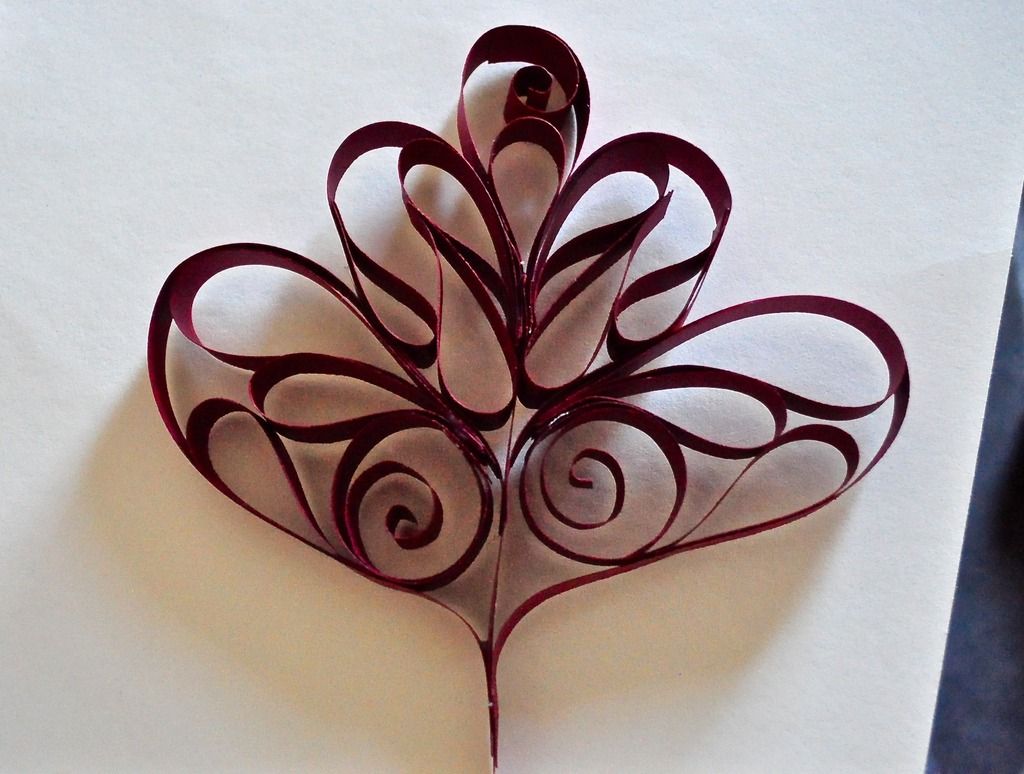 Play around with different shapes so that everyone has a different leaf to keep!
Punch some holes in your place card and one hole on the leaf.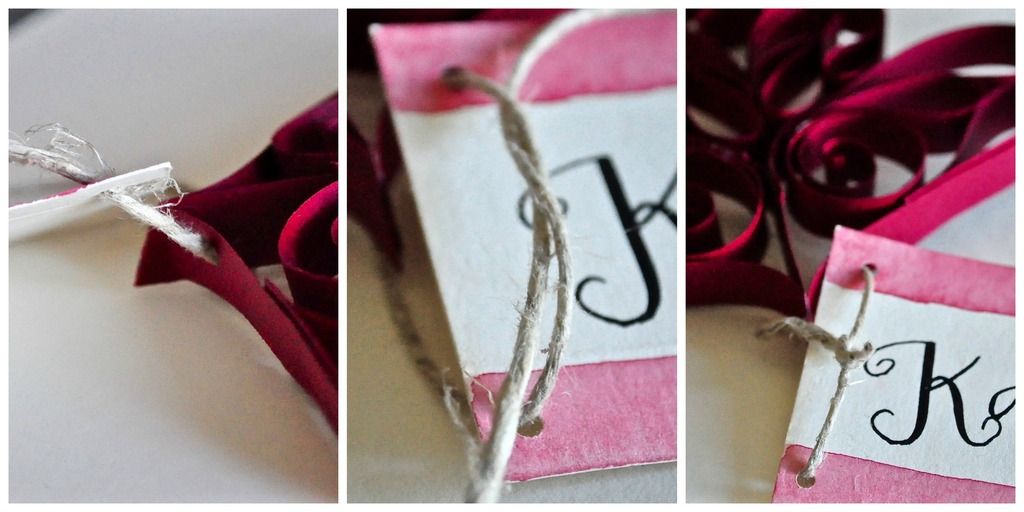 Time to tie! Using your twine, simply tie the place card onto the leaf. That's it! I hope you all enjoy this post as much as I enjoyed making them!