My phone completely died this past weekend, so it was a rough for my "social media" life.  It's crazy to think how you become a dis-shoveled mess as soon as you don't have your phone. Along with my phone, I am attempting to plan a big vacation for May. I haven't been away in maybe 4 years now and it is time for a serious vacation. We are going to Turks and Caicos!( I just have to tell my boyfriend that…)
Anyways, I posted last week a delicious recipe for Bacon Aioli. I wasn't going to just leave you guys hanging without a great recipe to put it on. I can't take full credit for this one really. This past December, a good friend of mine was celebrating her last day at work across the street at this small bar/restaurant. Everyone came out for drinks and it was great, but what obviously caught my eye was the food. I had just gotten off of my 10 hours shift and I was STARVING. Any food in my sight was not safe that day. It was all so delicious and it was my first time at that restaurant. We had gotten shrimp and goat cheese and everything else on the menu but my manager ordered the most delicious sliders I had ever tasted in my life. It was pretty close to life changing. It was a greasy little appetizer but I kept thinking about it for weeks until I decided to make them. The first time I tried, it was alright. I lost hope for a few weeks but by the second time I had made them, I knew I had done something right! So here it is … I hope everyone enjoys them!!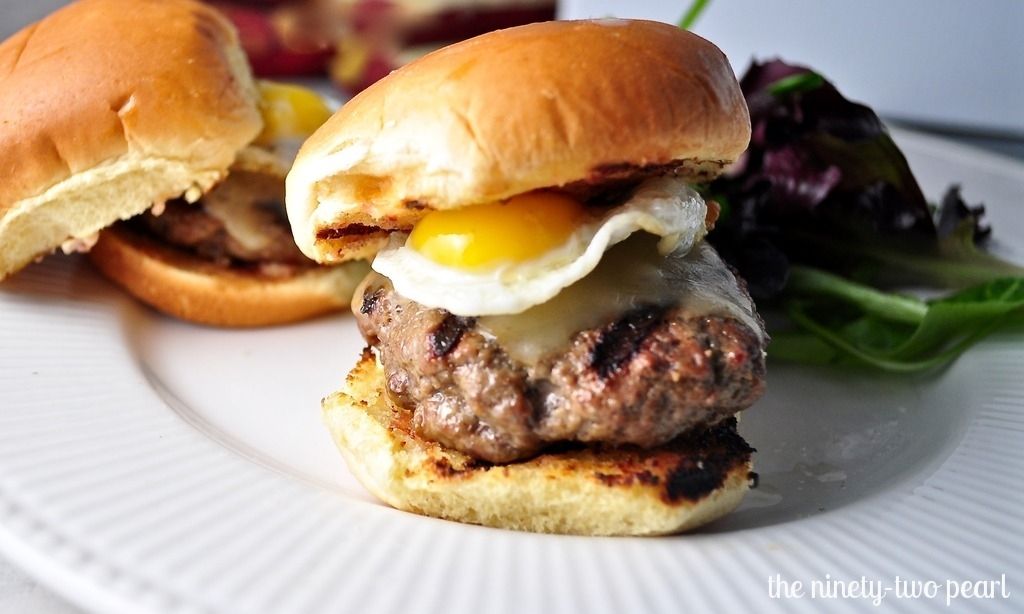 I am pretty sure its fairly clear across the border how to make a burger, but I figured I would kind of show you some steps! This recipe made about 12 sliders.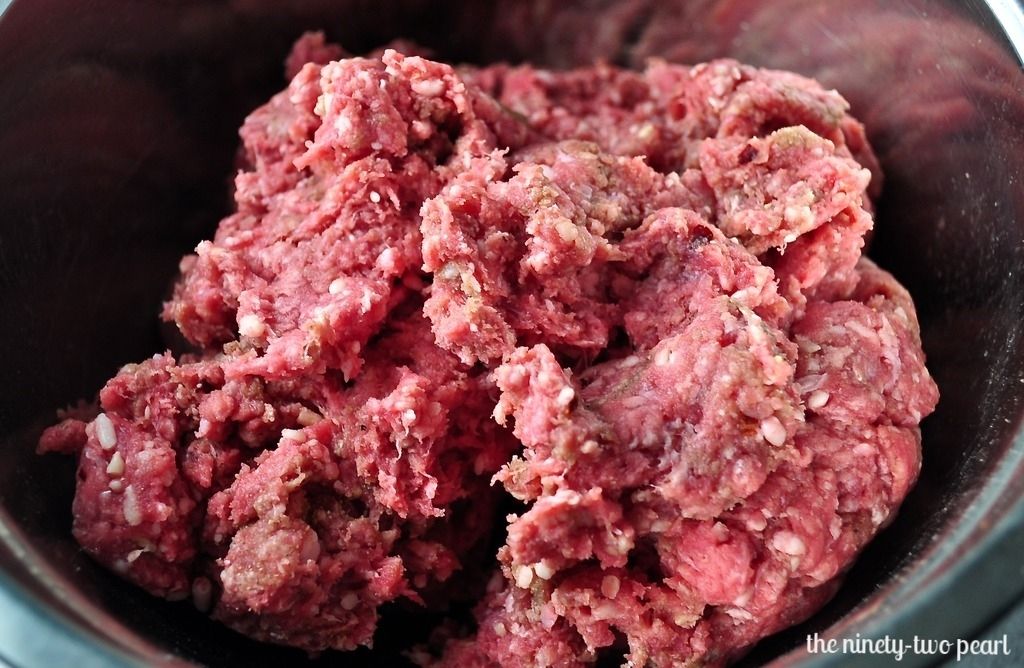 I seasoned the grass-fed beef  with the sauce and all the seasoning.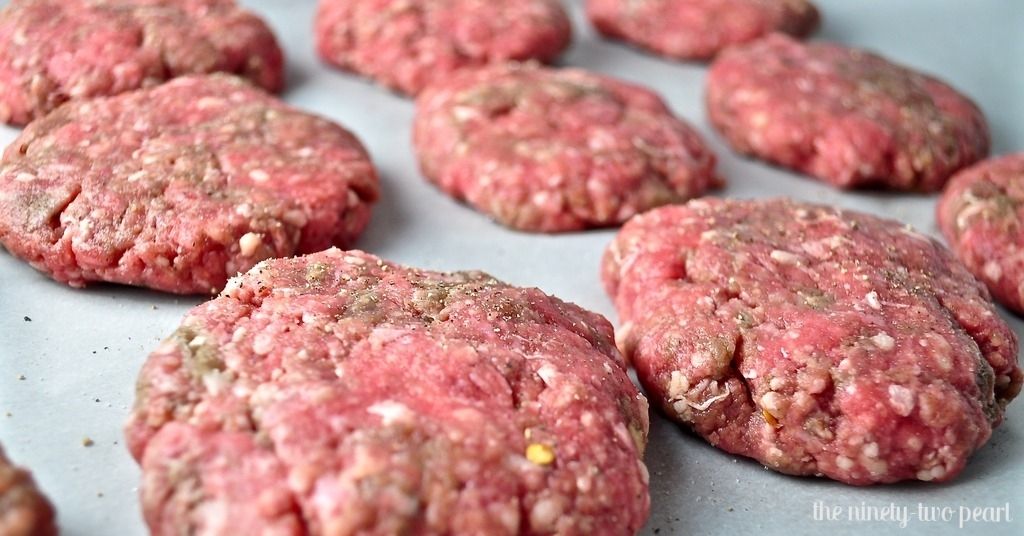 I shaped all my patties and then seasoned again with some salt and pepper. There so cute.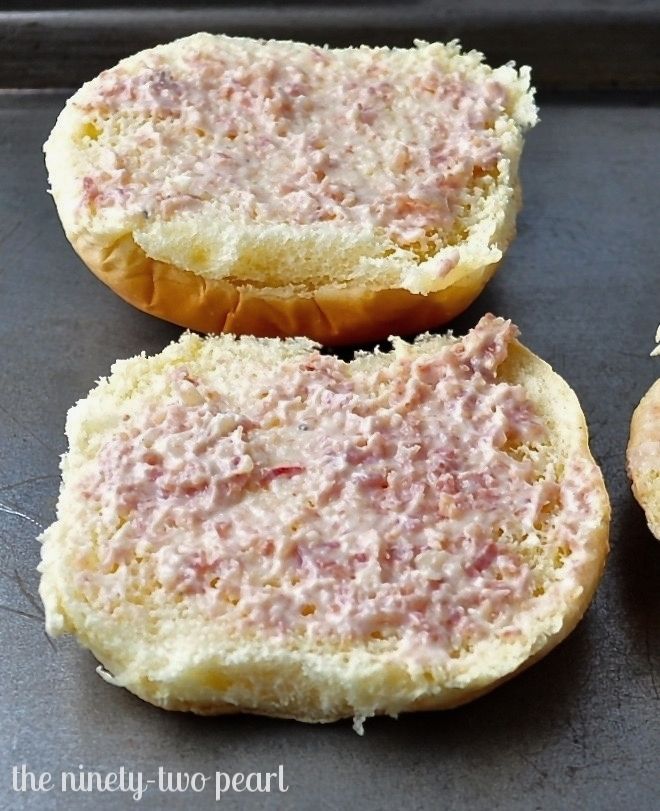 This step is completely optional. I spread the bacon aioli on the bun before I toasted them on the grill. I personally loved it this way and suggest it but you can also just toast it plain and spread the aioli on after. As the bread was toasting and the meat was grilling, I started frying the quail eggs over-easy. It didn't take very long all together. When the patties were almost done, I slabbed on the Muenster cheese slice until it was melted. Put it all together and you have a DELICIOUS slider!!!
---
Quail Egg & Bacon Aioli Sliders
Ingredients
2 pd of grass-fed ground beef
3 tbsp of Worcestershire sauce
1/4 tsp of white pepper
1 tsp of onion powder
1 tsp of garlic powder
1/4 tsp of crushed red pepper flakes
3-4 slices of Muenster Cheese, divided into 12 smaller pieces
12 slider buns
12 Quail eggs
Canola oil for frying
Salt and pepper
Instructions
Heat the grill to a medium-high heat.
Mix the ground beef, Worcestershire sauce, white pepper, onion powder, garlic powder, crushed red pepper flakes, salt and pepper. Divide the ground beef into 12 patties. Lightly season each patty with salt and pepper.
Spread each bun lightly with bacon aioli. Toast your slider buns using the bacon aioli on the grille, about 2 minutes.
While the buns are being toasted on the grille, heat enough oil to cover a nonstick skillet. When oil is hot, crack the egg into the skillet. As the egg turns white, spoon some oil onto of the egg white, not the yolk. Leave the egg sunny side up and remove from the skillet after the egg is cooked. Let your egg rest on a paper towel or plate. Repeat with all your eggs.
Meanwhile, start grilling your slider patties. Cook one side for about 2 minutes, flip the patty, and place a slice of your Muenster cheese. Cook for another 3 minutes, depending on how you like your burgers cooked.
Put your sliders together with the egg, burger and a little bit of bacon aioli. Serve with a side salad.
http://theninetytwopearl.com/quail-egg-bacon-aioli-sliders/
---
Mmmmmmm runny egg yolk.