As my favorite holiday fast approaches, it is time to start thinking of some DIY gift to give. I am a huge giver of all types of gifts but I especially love giving people gifts that I have made. It is a completely different feeling when you get to say "I made this for you" vs. "I got this for you".  I also feel like you think about it more when you make something. You can customize so you know they would like it.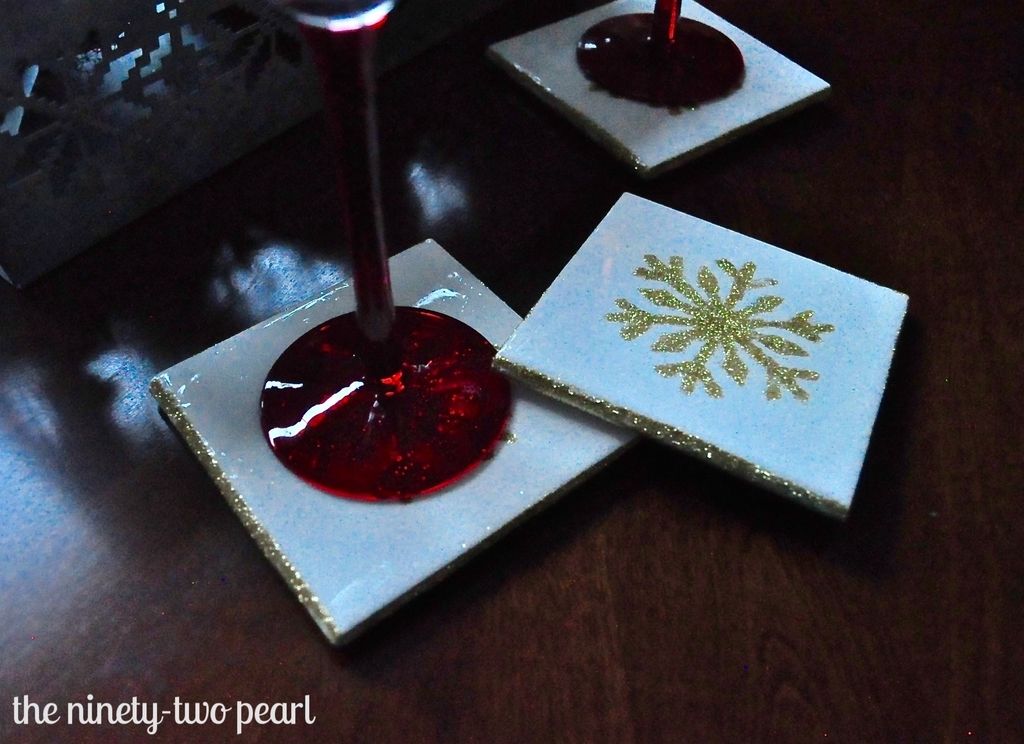 After saying all that, you would think I had a person in mind that these coasters would be perfect for but there isn't. They were actually perfect for me. I was staring at my coffee table and realized I desperately needed coasters. I needed another reason to add a bit more Christmas on my coffee table. So, I decided to make these fun coasters. Throughout this tutorial I have a lot of tips regarding materials because there was a lot of trial and error that went down to make these bad boys.
---
MATERIALS:
4″ x 4″ tiles
Thin cork sheets (1/8″-1/16″)
Glitter Glue or a Craft Bond Glue
Glitter
Mod Podge Gloss OR Acrylic Gloss spray
Hot Glue
Stencil of your choice
Optional=Acrylic paint instead of glitter works great too
---
I have my new Cricut so I had find a reason to use it for this project so I made my "stencils" out of it. They worked pretty well but a stencil or some sort of sticker would work great especially if it can stick on to the tile. You avoid any space between the stencil and tile. I worked around it and I'm not a perfect kind of person so if it didn't look identical it didn't bother me as much.
Stick your stencil on to your tile, brush on the glue and then pour on the glitter. There is something about pouring glitter that I can not get enough of. If you are using paint, this project is going to much easier for you. Just paint here! Remove your stencil before the glue dries.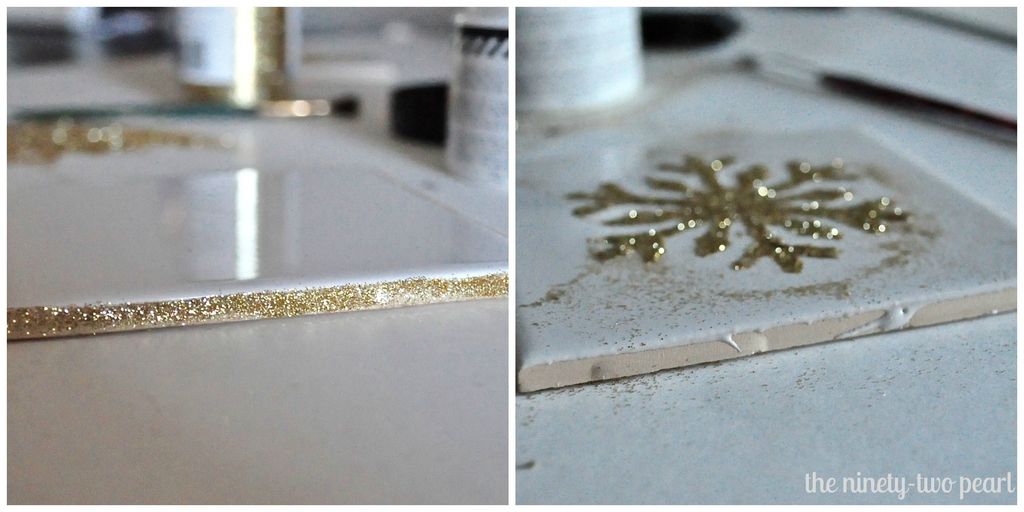 On the sides of the tile do the same with the glue and glitter or not it's totally up to you. Be unique, be creative.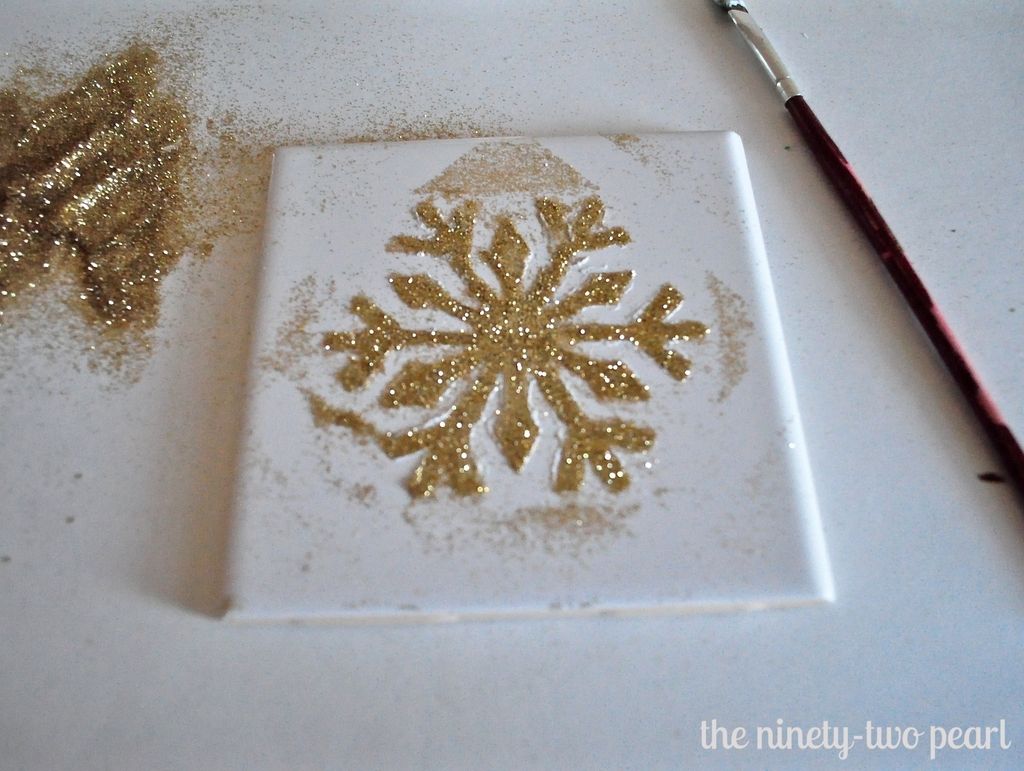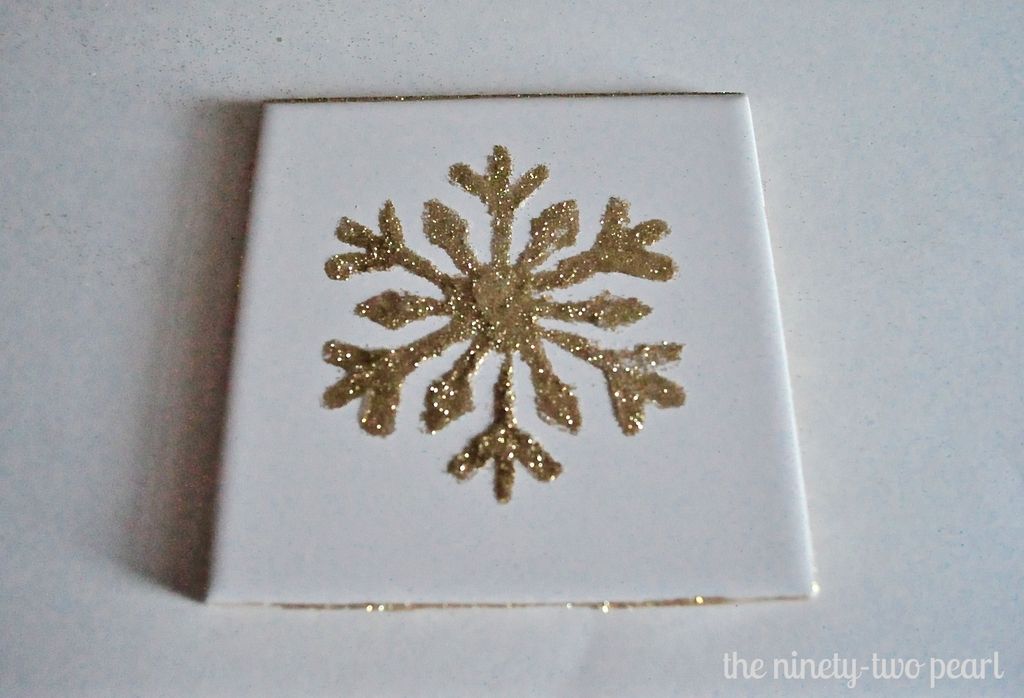 Brush all the loose glitter off of your tile.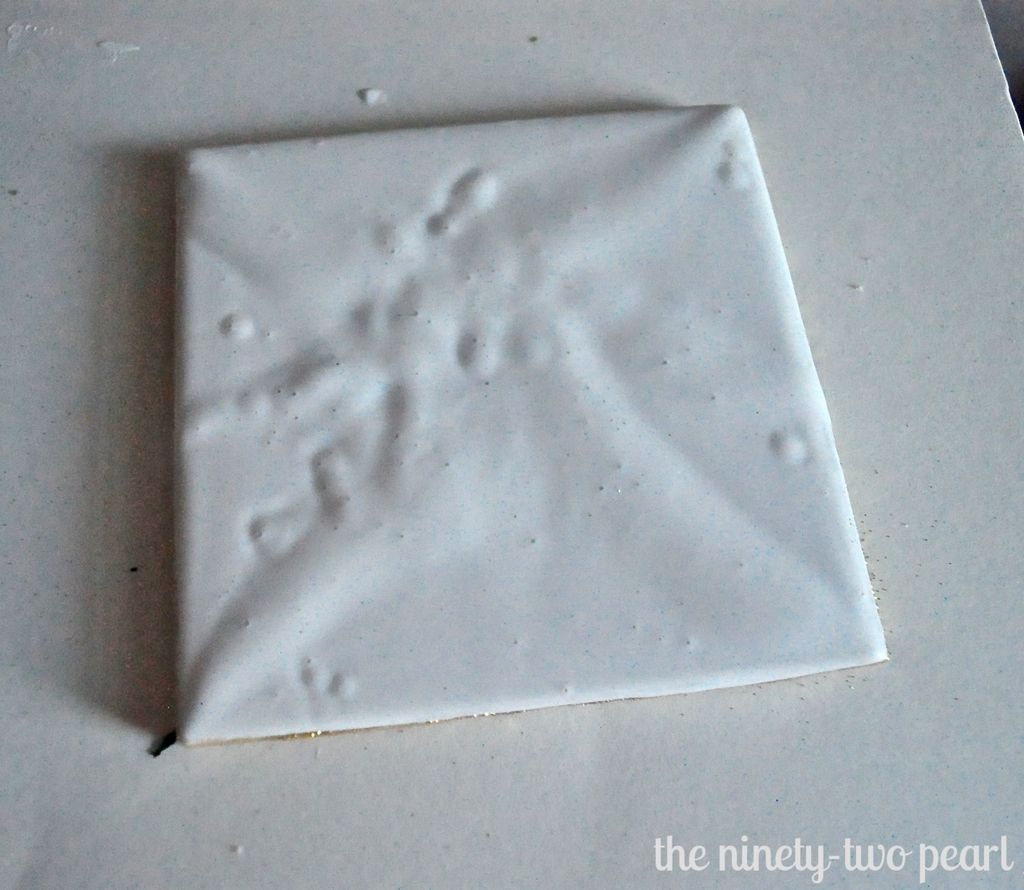 So this is the part that can get a bit political. I tried coating it two ways and each way has its pros and cons.
Mod Podge
Pour some Mod Podge in a shallow plate or dish. Literally, dip the tile in there as evenly as possible. A really thick layer will be on your tile. Using a pencil or any sort of dowel type item, scrape the thinnest layer or the Mod Podge out so that you aren't scraping the glitter at all. You don't have to scrape if you don't want to risk it but it dries quicker! Paint on the sides with the Mod Podge.
Pros: The clear coating is thick enough you can't feel the different between the tile and glitter.
Cons: Air Bubbles- of course you can sit there and poke all of them but it can become a pain. Dry time can take a little while.
Acrylic Spray
Spray it on-it is so easy! I would definitely do it this way if I was just using the paint.
Pros – Quick and easy- dries really fast.
Cons- You can still feel the texture between the tile and glitter which is frustrating if there are any bumps, especially if you are planning to actually use your coasters.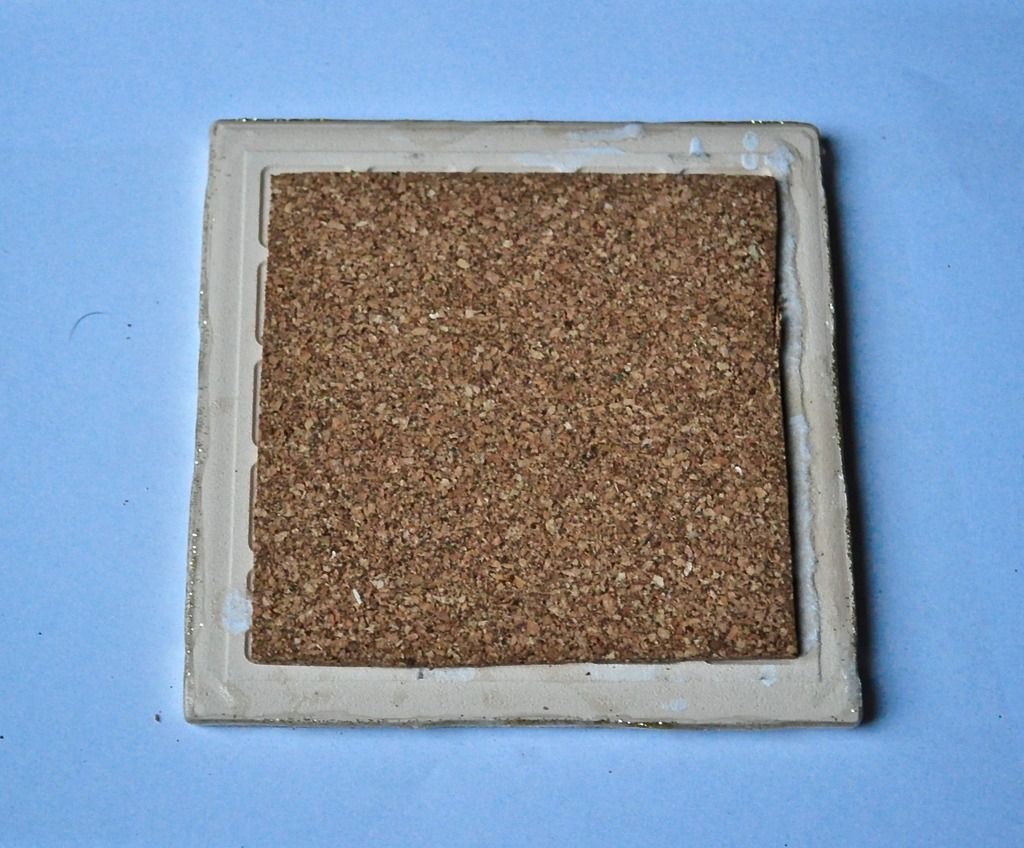 Cut up 3″x3″ cork squares. Using hot glue, glue your cork to the back of your tile. This is pretty important to have on your tile because your tile will scratch up your tile.
And that's it! Time to drink up!